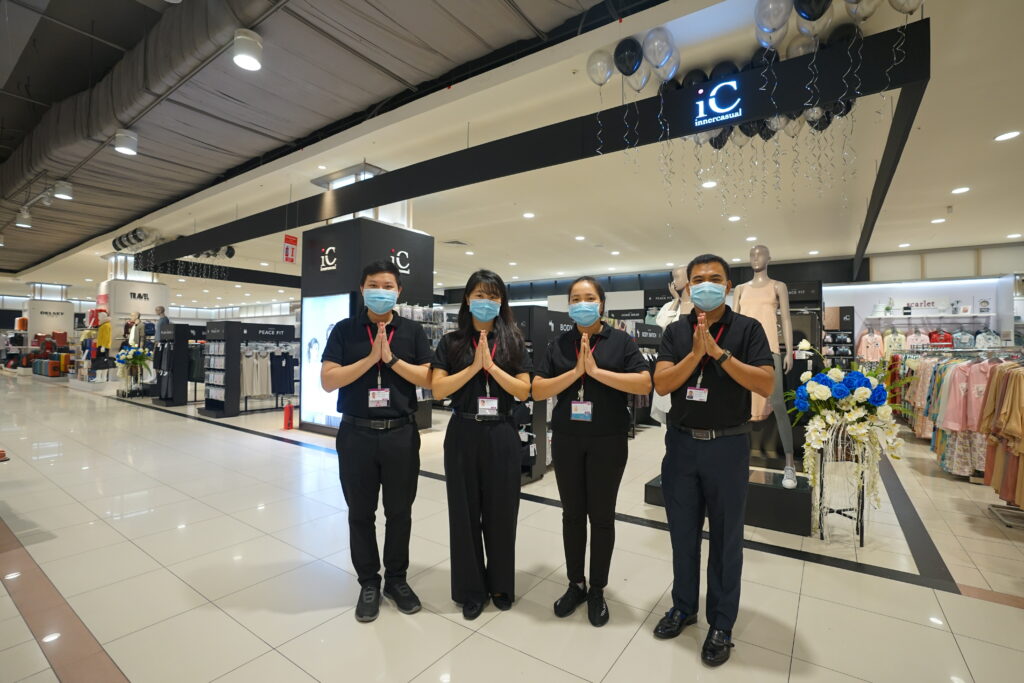 iC Innercasual first entered Cambodia in 2021 where its first store located at AEON Phnom Penh, 1st floor. It is well-known for its two main special functions, Peace Fit and Body Switch. There are three specific types of Peace Fit functions that suitable for different kinds of people. First, it is called Peace Fit Silky Fact. For people who like a cool texture, silky smooth touch and want to feel cool all the time, then Peace Fit Silky Fact is the best choice for them. Second feature is for people who want a super soft and quick dry materials as they do not want to feel sweat, Peace Fit Goku-Sara is highly recommended. Last feature of Peace Fit is Peace Fit Goku-Sara Cotton. As its name suggests, the products are 100% made from cotton. It is suitable for people who love soft touch and with sensitive skin.
Another main special function is Body Switch. It has functions with sports performance that supports movement, widely uses from sports to work or relaxing time, and supports active daily life with a full lineup that consists of T-shirts, bottoms, socks, half tops & daily sports performance. Men boxer collection is one of the most popular collections among others within the Body Switch category.
iC Innercasual is an AEON's private inner and sport fashion brand. iC consists of many types of women and men's inner, T-shirt, bottom, sock, half top and daily sport apparel. iC is located at AEON Phnom Penh, 1st floor and AEON Sen Sok City, 1st floor.
Shop iC products online at www.aeononlineshopping.com