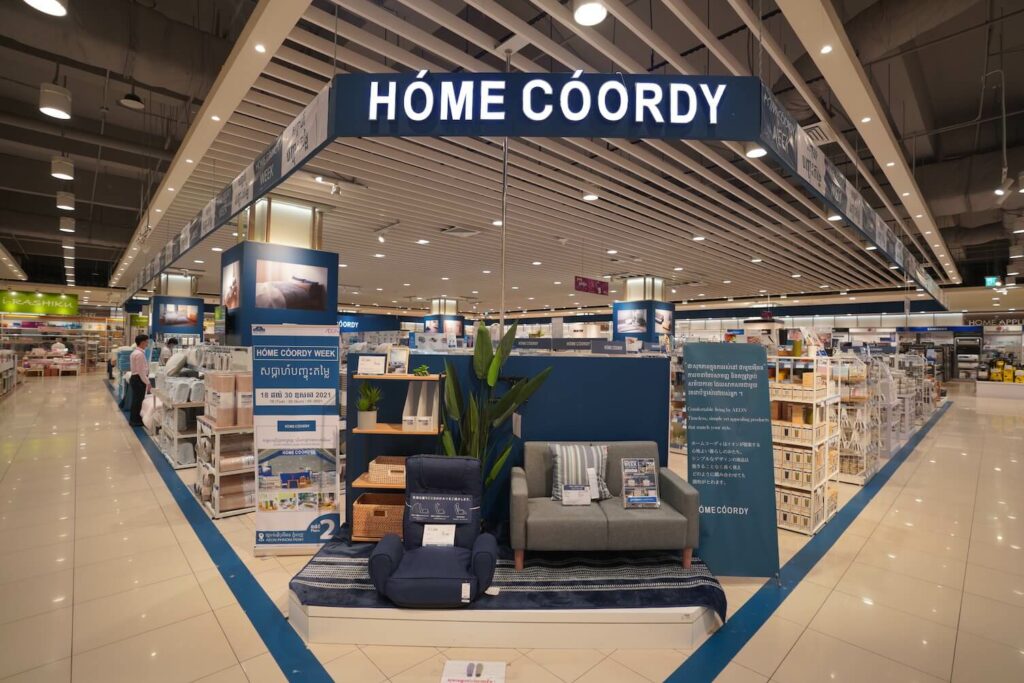 HÓME CÓORDY is an AEON's private home fashion brand which has a full line of home fashion products, ranging from dining room, living room, bedroom, bathroom and kitchen with simple design, Japan quality and affordable price. With its simple, standard, timeless design, HÓME CÓORDY uses the basic colors of white, blue, and grey, to create the symphony with the nature and life.
HÓME CÓORDY is well known for its four special characteristics with simple design, Japan quality, multi-functional and coordination.
If you love simple design of home fashion products with high quality that have multi-functions and can coordinate with other products to decorate your home, then HÓME CÓORDY is the best choice for you.
HÓME CÓORDY has two stores available in the Kingdom located at the second floor of AEON Phnom Penh and at the first floor of AEON Sen Sok City.
Decorate your house to be beautiful, fashionable and modern with HÓME CÓORDY!
For more detail information about us related to promotion, go to:
Facebook: Home Coordy Cambodia
Instagram: home_coordy_cambodia