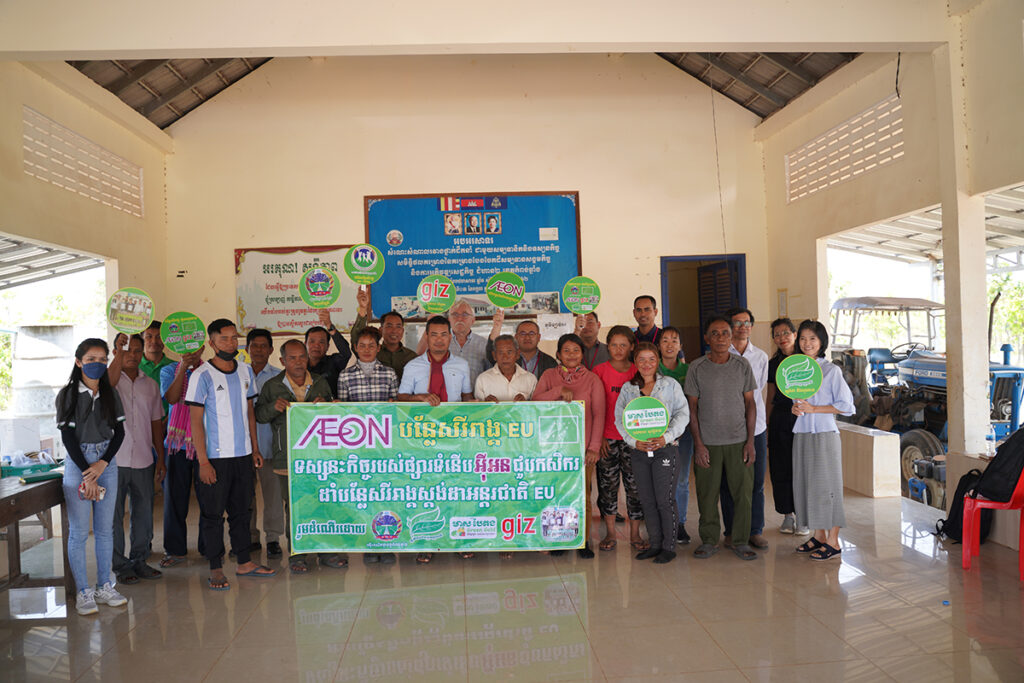 AEON (General Merchandise Store) always supports local farmers and promotes local and organic agricultural products such as fresh vegetables, fruits, and meat by cooperating with local farmers to bring those products to sell in AEON stores.
We pay high attention to food safety and the quality of perishable items, and the health of our customers is our main priority. We source organic agricultural products in some provinces for sale and provide the customers with fresh vegetables, fruits, and meat at reasonable prices.
On February 22, 2023, AEON team visited an organic farm in Kampong Chhnang province, supported by Natural Agriculture Village to ensure that all crops are grown in accordance with EU / USDA organic standards and do not affect to public health.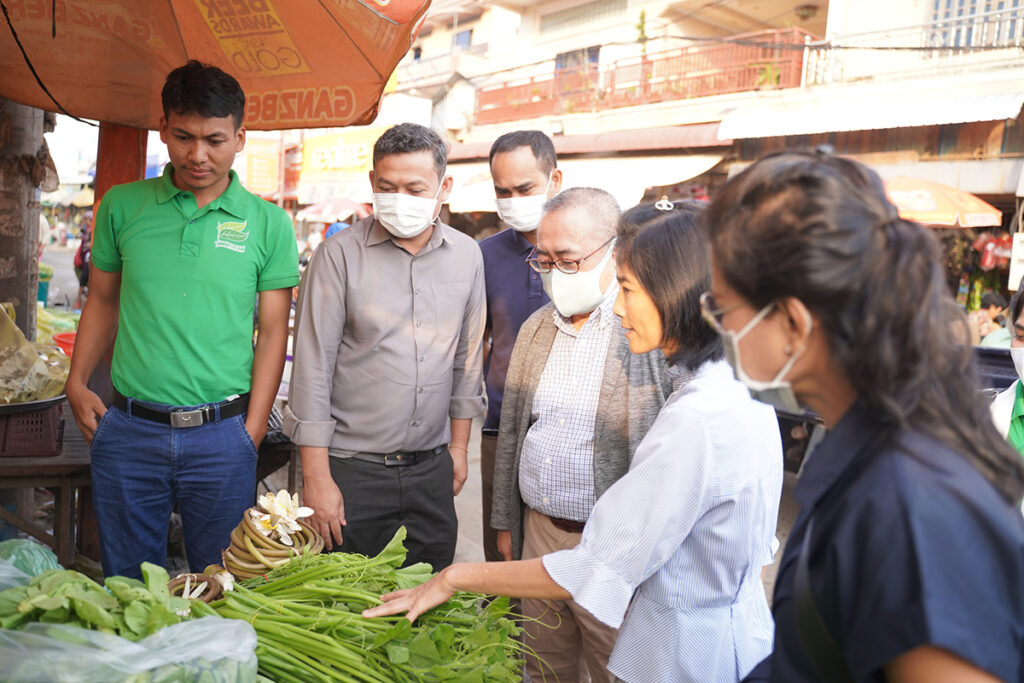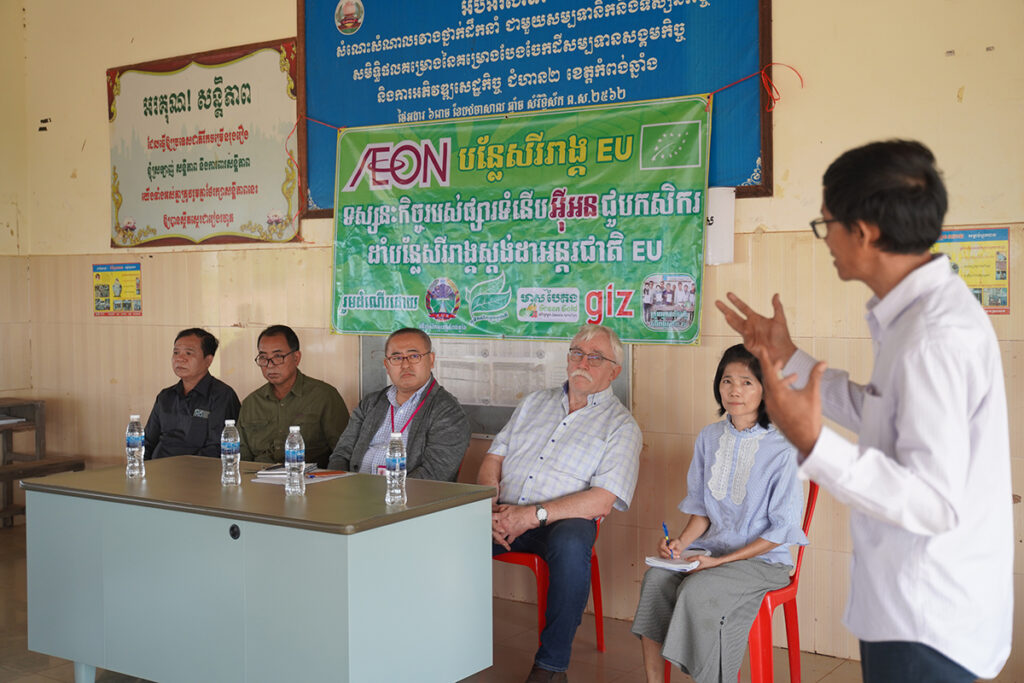 Mr. Mori Akifumi, Food Line Merchandising Senior General Manager, states that "Today, our FoodLine teams and I visited the farm in order to ensure all products are safe and grow in accordance with EU/USDA organic standards." Hence, AEON customers are able to enjoy meals (also meat?) with safe vegetables.
At the same time, we also interviewed Ms. Bun Seang from Natural Agriculture Village. "Nowadays, we do not have enough manpower to support all kinds of organic vegetables or fruits since it's not a private farm", she said. As a community, we collaborate with individual farmers family and have received support from GIZ, the main key to assisting with this, as well as the Ministry of Agriculture. A good quality organically grown vegetable or fruit that meets EU or USDA standards must have adequate water supply, natural fertilizer, and insect care.
She believes that being healthy is everything we need in the future, and understanding the value of healthy food as the vision of president of a natural agriculture village is our main goal. Finally, she would like to thank AEON for supporting local products and support farmers to continue growing all of the organic vegetables and fruits.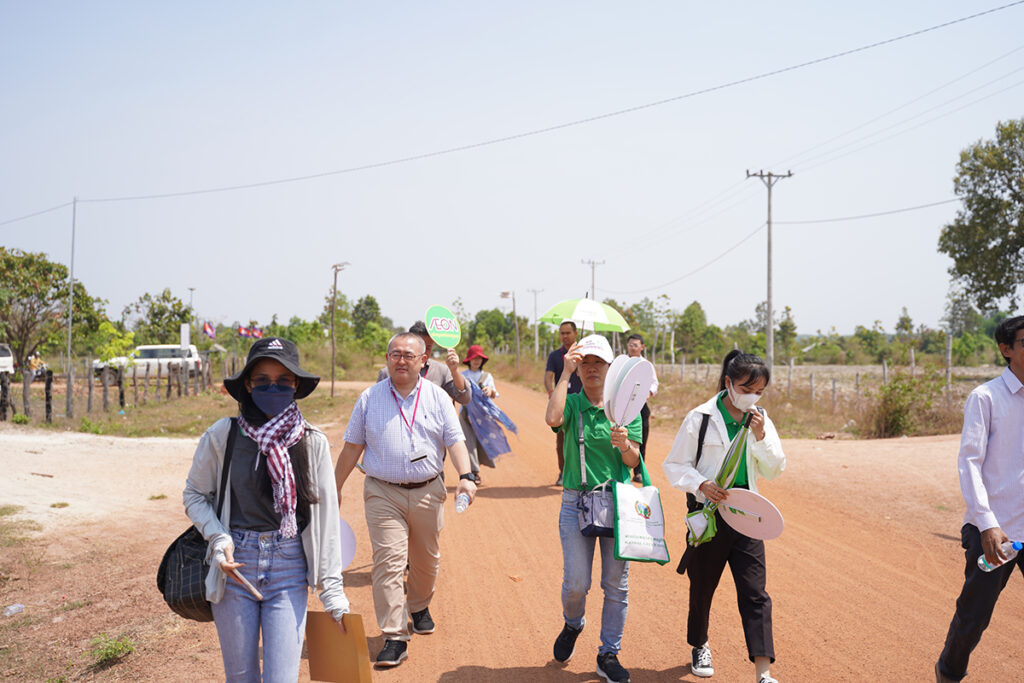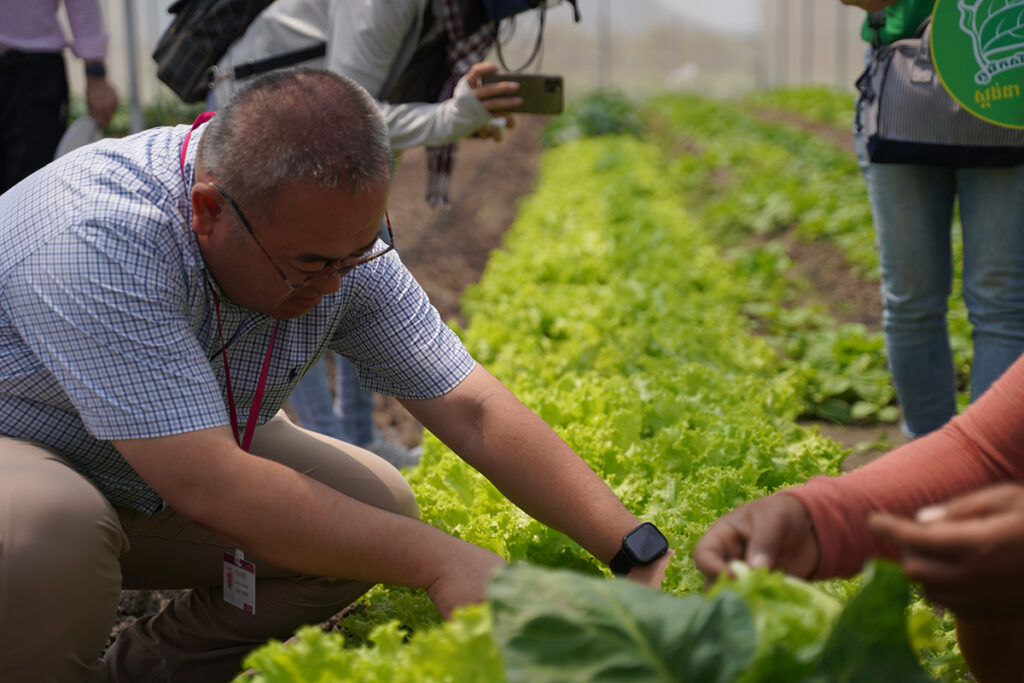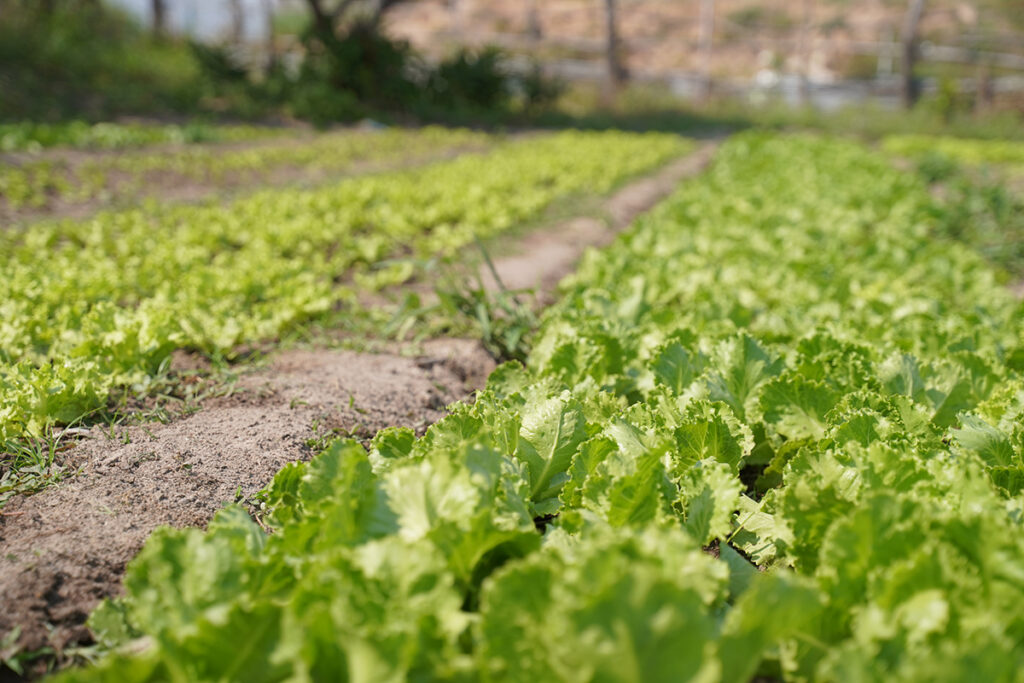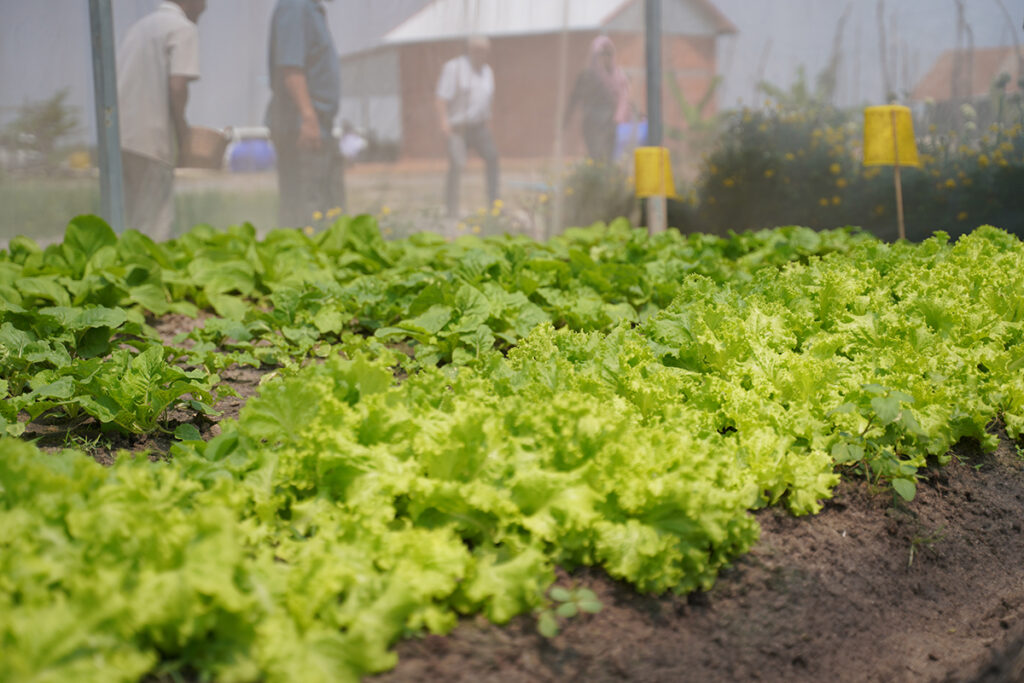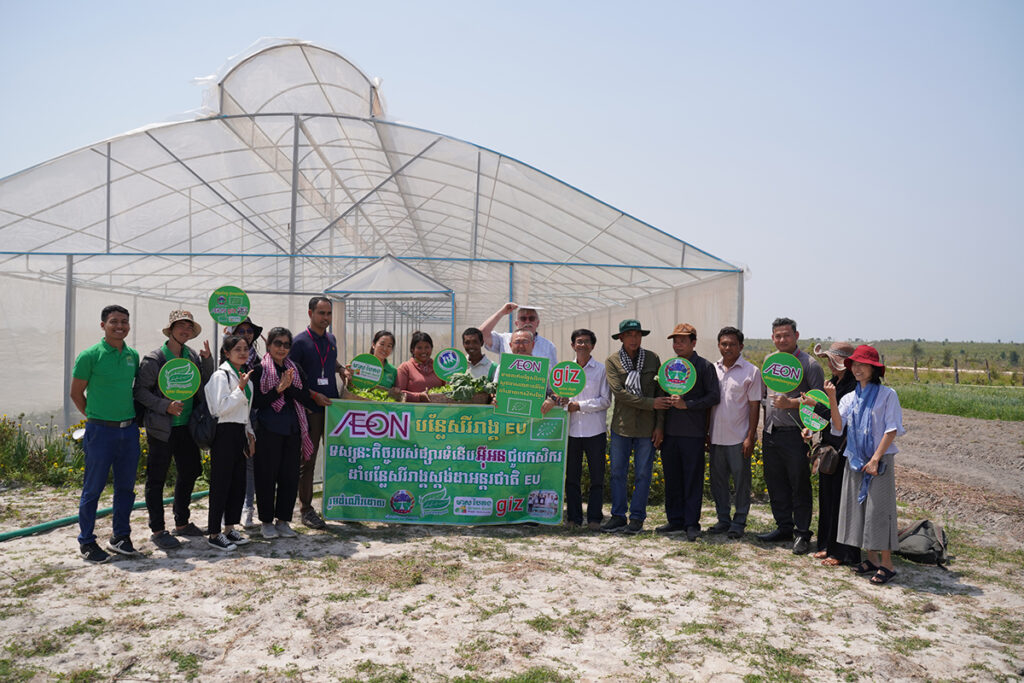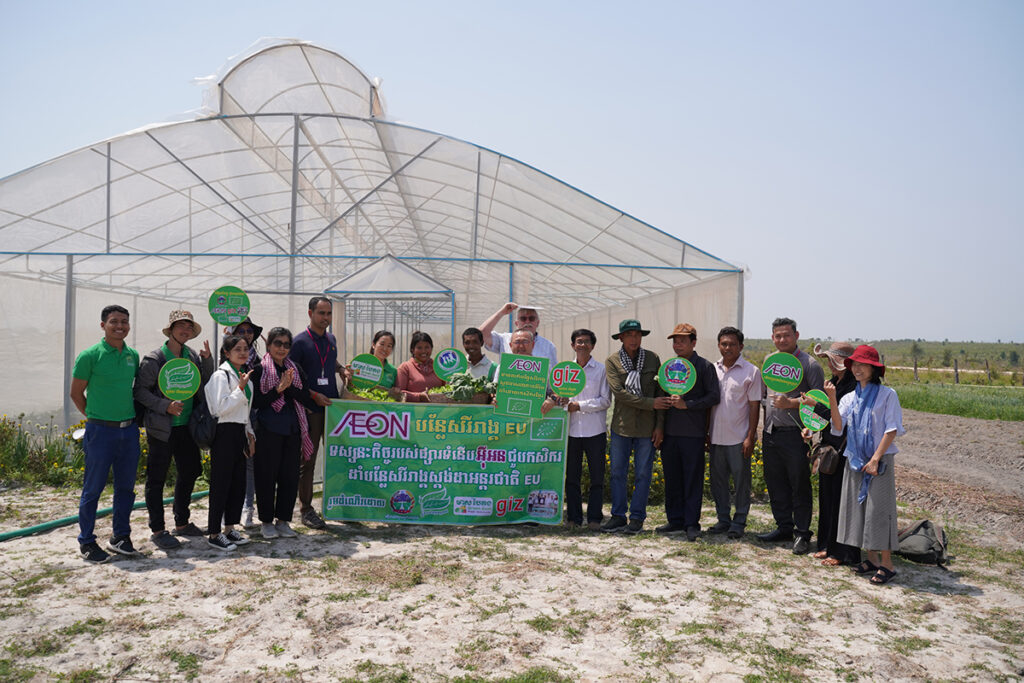 …
AEON is the first General Merchandise Store (GMS) in the kingdom that provides a variety of products for daily use, including food, fashion, household items, and electrical appliances, at reasonable prices and with friendly service. AEON also brought its own private brand products and specialty stores to serve customers' needs, such as Home Coordy, an AEON private home fashion brand; iC, an AEON private inner and sport fashion brand; Kids Republic, a baby, kid, and mommy fashion shop; AEON Wellness; AEON Bakery; AEON Bike; and TopValu, an AEON global flagship private brand.
Purchase more products via our AEON Online website: www.aeononlineshopping.com
Or download AEON Online Application
More information:
Website: www.aeoncambodia.com
Facebook: AEON Retail Cambodia
Telegram: AEON Retail Cambodia
Instagram: aeon_retail_cambodia
YouTube: AEON Retail Cambodia