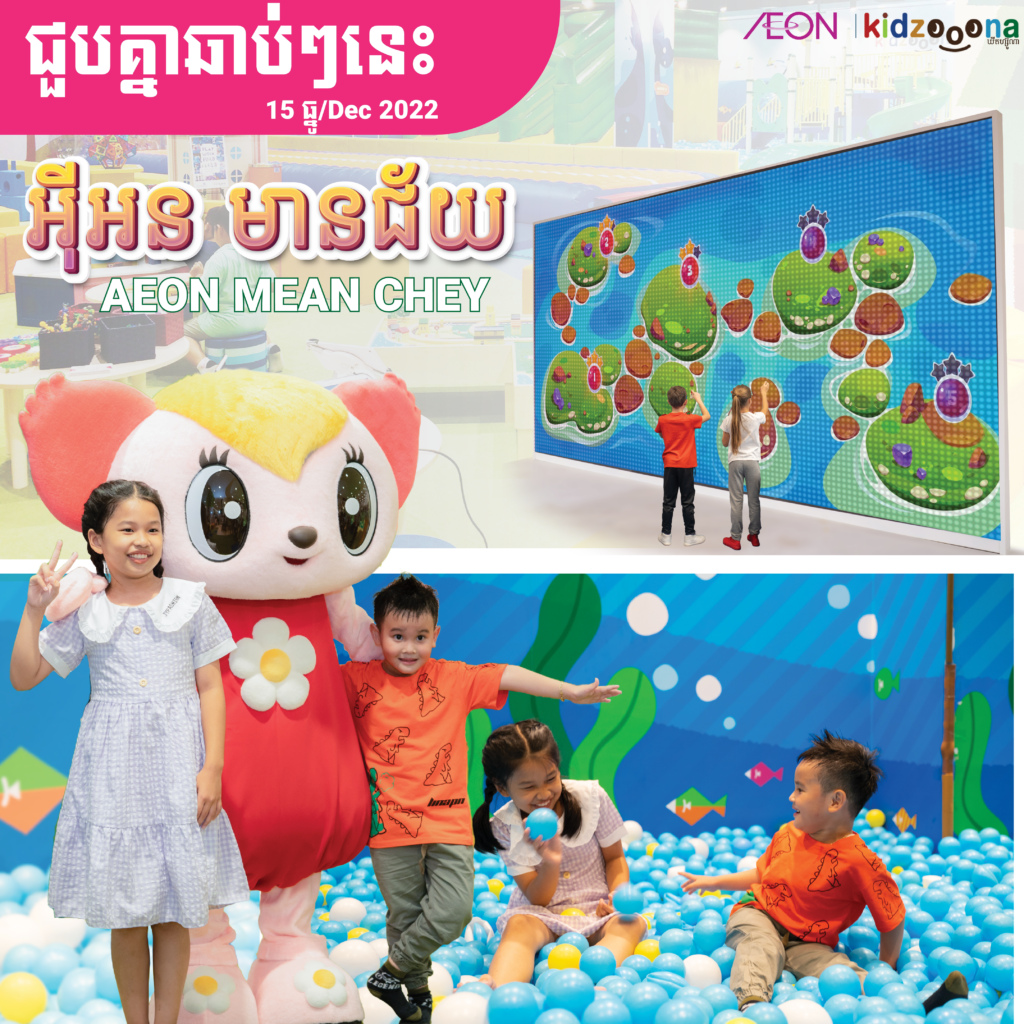 Kidzooona is pleased to announce the official opening of its third branch to the public on 15th December 2022. The playground, located at 1st floor AEON Mean Chey, is one of the largest malls in the kingdom.
The design for this new entertainment center focuses on "edutainment" concept where kids can play and learn at the same time at the huge Toy corner that has been equipped with new technology and big screen of digital signage.
Kidzooona is committed to providing great service and ready to welcome all kids and parents to experience our new playground. We promise to make your kids' day to be a fun day.
Come and have fun with us at any Kidzooona's branch!
*****
About Kidzooona
Kidzooona is one of the famous playgrounds in Phnom Penh. It is a Japanese playground operated under AEON (Cambodia) Co., Ltd. and opened its first branch in Cambodia since 2014 at AEON Phnom Penh.
Kidzooona is a place where kids can play and learn at the same time based on our concept "Edutainment." Kids can enjoy various entertainment activities providing by our professional staff such as plate ball, rotate the ball, throwing, pull down, balance game and other educational activities. Currently, Kidzooona has three branches in Phnom Penh. The first location is at AEON Phnom Penh, 2nd floor, the second location is at AEON Sen Sok City, 1st floor and the last one is at AEON Mean Chey, 1st floor.