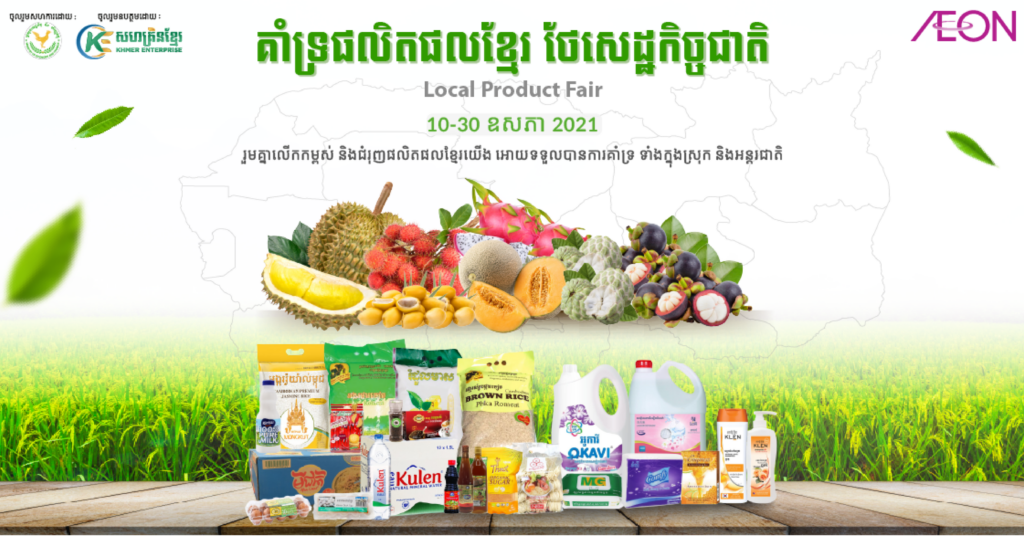 Even in this difficult situation of the wide spread of Covid-19, AEON (General Merchandise Store) strongly continues to support local products through advertising and expanding market. With a strong support and cooperation from the Ministry of Economic and Finance and Khmer Enterprise, AEON organized the Local Fair from 10th until 30th May 2021 at AEON Phnom Penh and AEON Sen Sok City.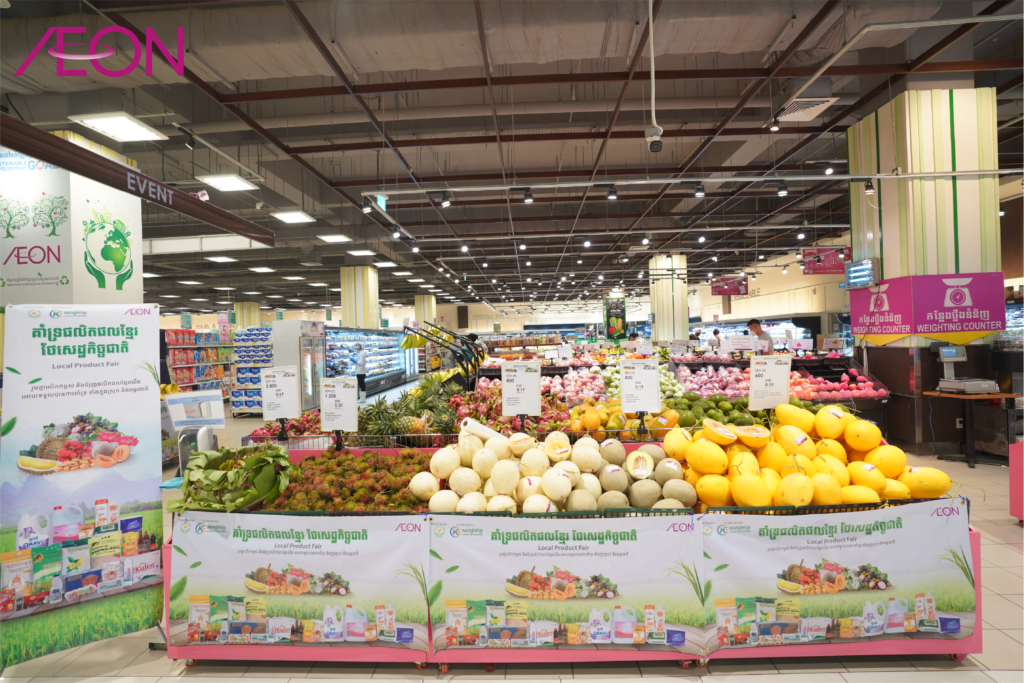 Local Fair aims to advertise, encourage, and expand all types of local products market to both local and international stage, at the same time, contributes to tremendous economic growth. The Local Fair has brought many types of local products from Kompot, Preah Vihear, Kompong Cham and other provinces that organically grown by local farmers there.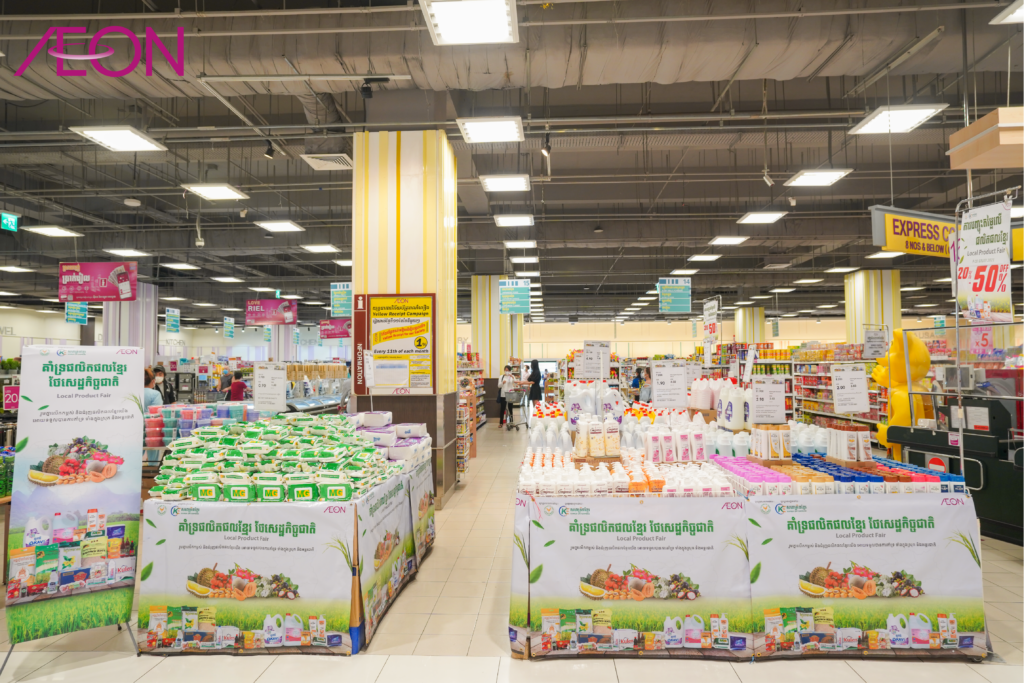 For its customers and staff's safety, AEON strictly follows and practices health and safety guidelines from the Ministry of Health, requiring all customers and staff wear mask, checking temperature, washing hands, and scanning QR code before entering our stores.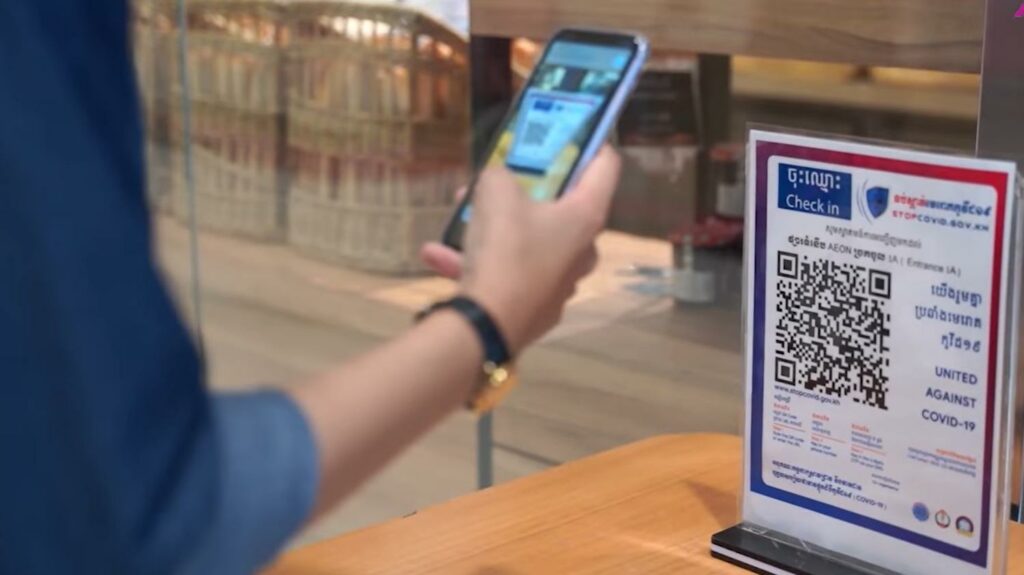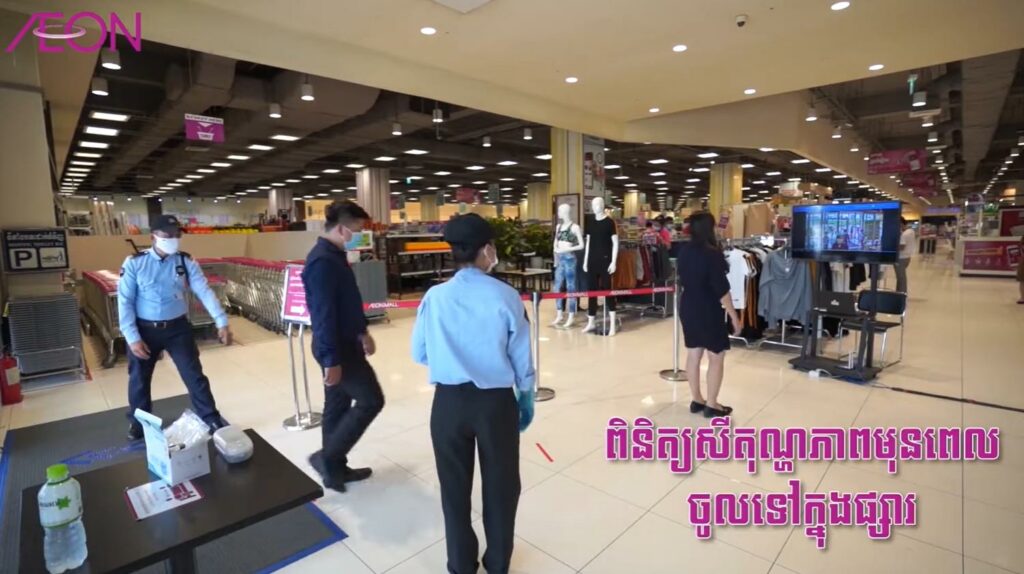 Additionally, every cashier counter, trolley and other places have been regularly cleaned. Also, social distancing has been kept among customers and staff during shopping.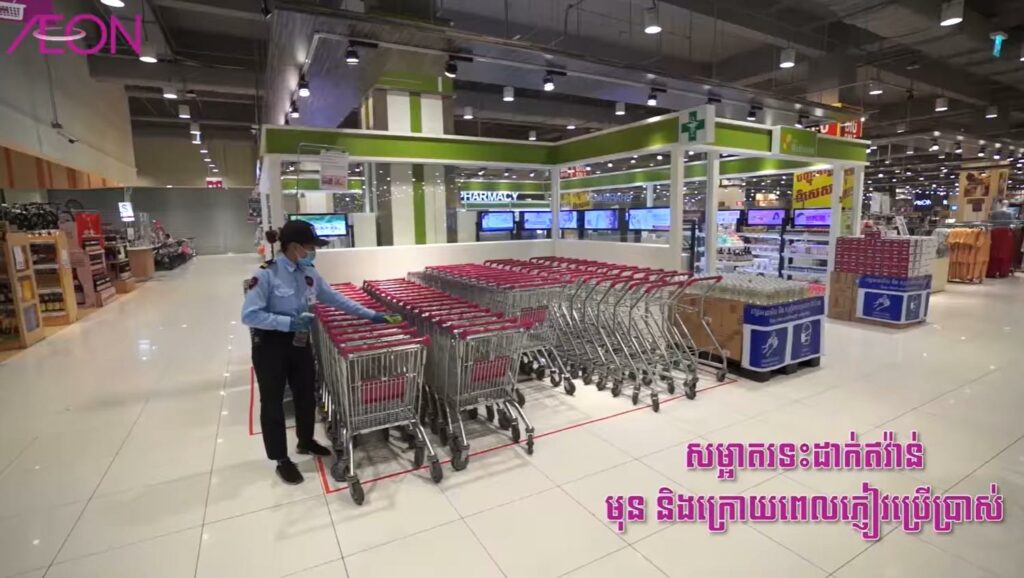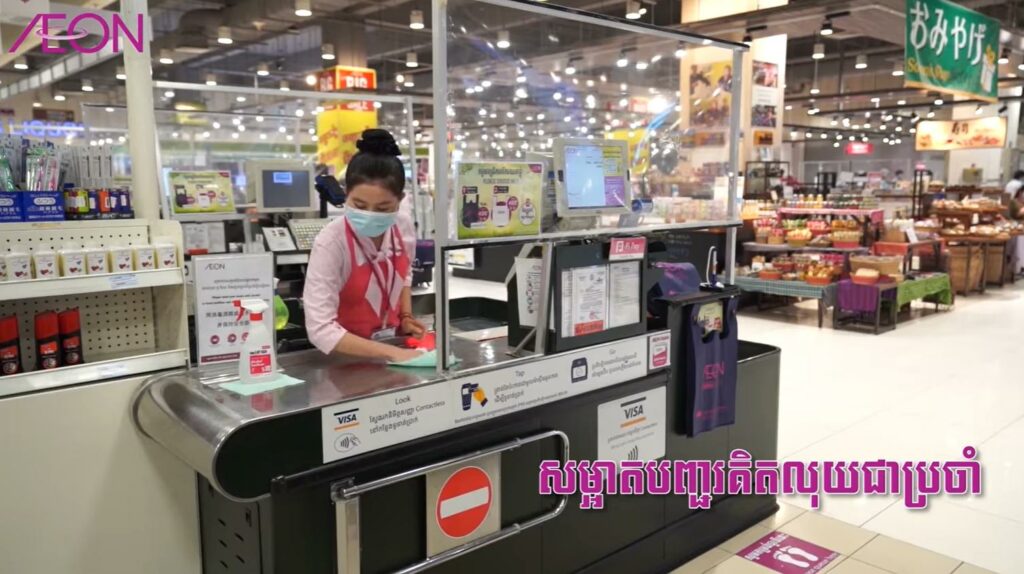 Moreover, all necessary places have been sprayed to give customers secure shopping environment. Customers can also make any purchase online via AEON Online at www.aeononlineshopping.com

Support local products and follow health safety guidelines to win the Covid-19 together!
In this together!