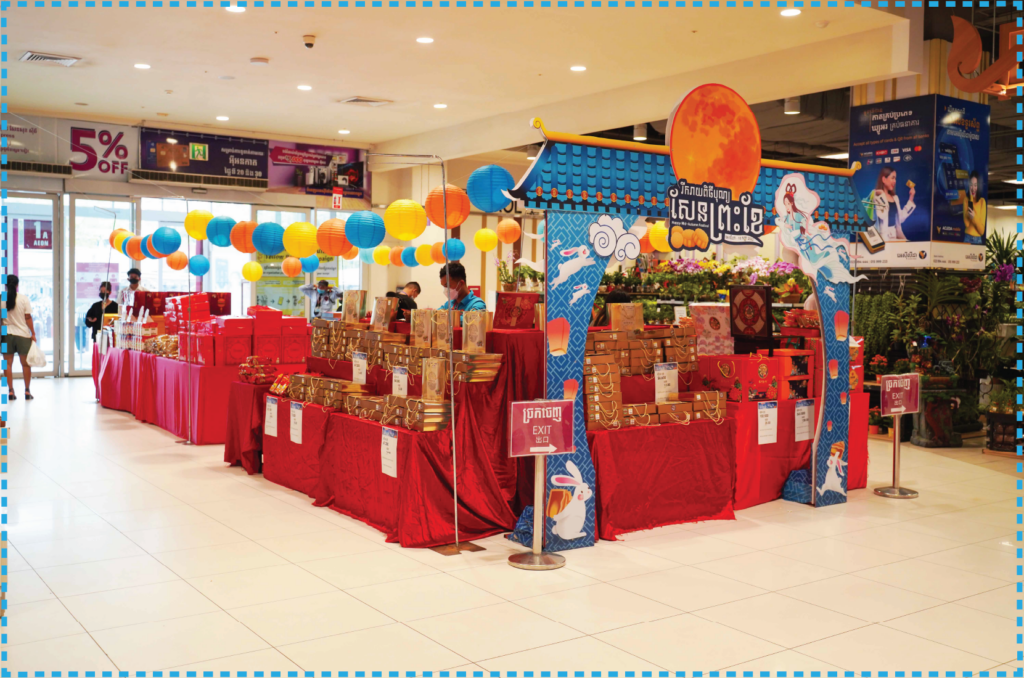 To celebrate up-coming Mid-Autumn Festival, AEON has organized a moon cake event from 08th August until 10th September 2022 at AEON Phnom Penh & AEON Sen Sok City which allows customers to enjoy shopping many types of moon cake from various types of famous suppliers, such as Apsara Bakery, Benheny Bakery, Taiwan Bakery, The Phsar Leu Bakery, Vicheit Buthtra Bakery, Heng Seng Muiy Bakery, and Ganki Bakery.

Customers can get many special for any booking of moon cake from our stores from 08th August until 08th September 2022 with below conditions:
For any in-store reservation from 30$, customers will get 5% off on every type of mooncake. The reservation will start from 8th August until 08th September 2022. For this case, customers need to come and take the cake by themselves.
Online pre-order can be done from 8th August until 08th September 2022 with the same condition as in-store reservation above, plus FREE delivery service.
For both types of reservation, customers can receive products 3 days after making a pre-order.
See our leaflets below for details products and prices: