Great Weekend Offer November!
Great Weekend Offer is a special discount on every 1st week of the month (Friday, Saturday, and Sunday) on many products, such as grocery, non-food & daily food discount up to 50% off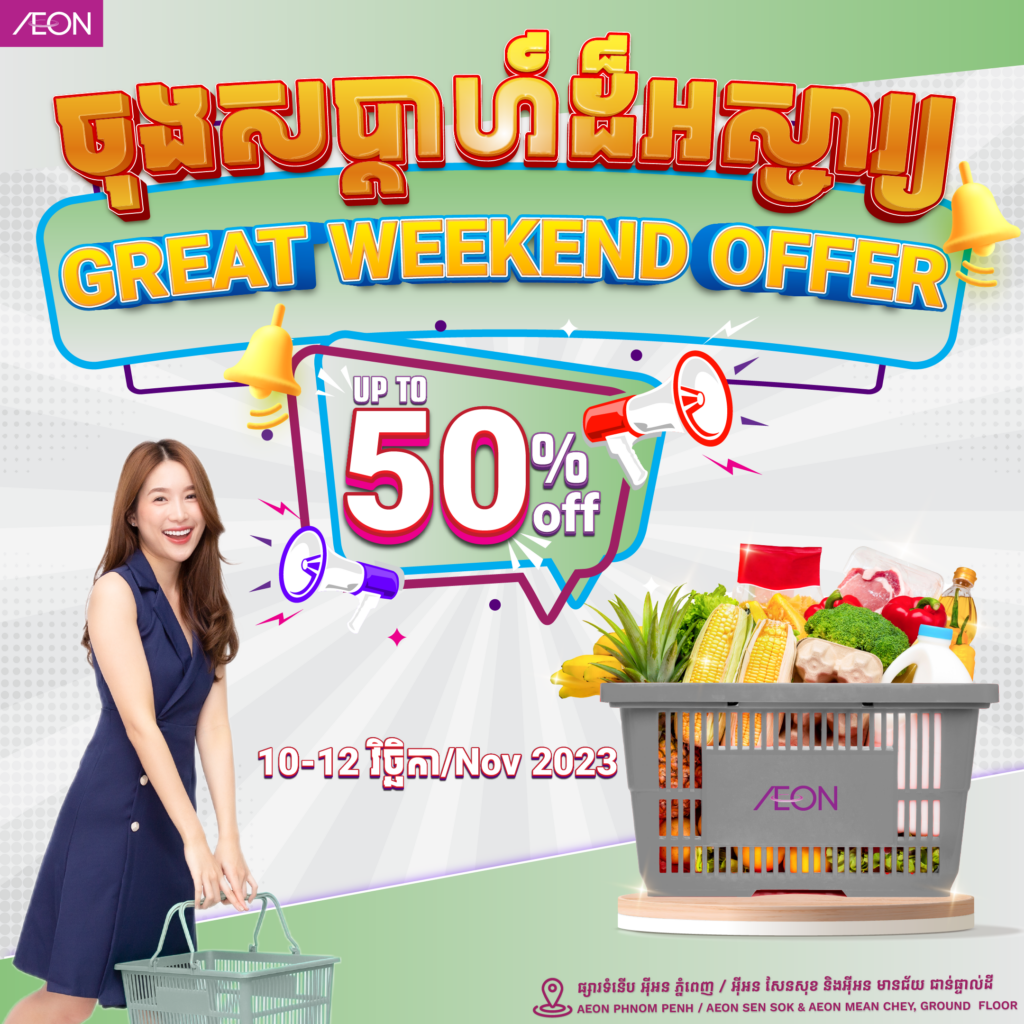 Want to know what is special for Great Weekend offer this month?
Don't forget to come to AEON to experience our Great Weekend Offer at 3 branches of AEON on th ground floor.
#aeonretail#aeoncambodia#GreatWeekend
For more Infomation :
Official Facebook Page: AEON Retail Cambodia
Instagram: aeon_retail_cambodia
Official Telegram Channel: AEON Retail Cambodia
YouTube: AEON Retail Cambodia
Download: AEON Online App