Great Weekend Offer is a special discount on every 1st week of the month (Friday, Saturday and Sunday) on many products, such as grocery, non-food, daily food & personal care.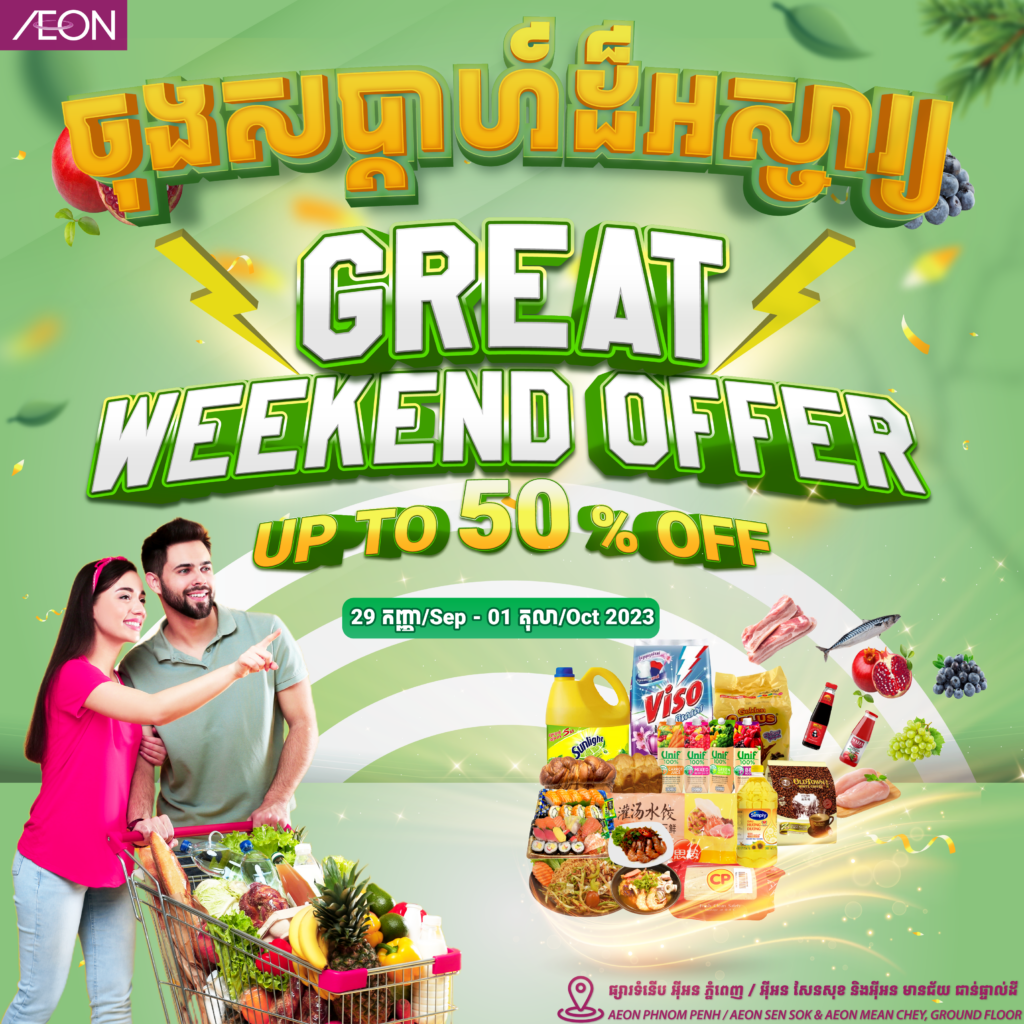 Want to know what is special for this week from 29th Sep till 1st Oct 2023?
Don't forget to come to AEON to experience our Great Weekend Offer up to 50% off available at 3 branches of AEON at ground floor.
For more Infomation :
Official Facebook Page: AEON Retail Cambodia
Instagram: aeon_retail_cambodia
Official Telegram Channel: AEON Retail Cambodia
YouTube: AEON Retail Cambodia
Download: AEON Online App