Father's Day is coming!
All AEON stores will have special promotions on men's clothes, shoes, healthy drinks, and other men's items.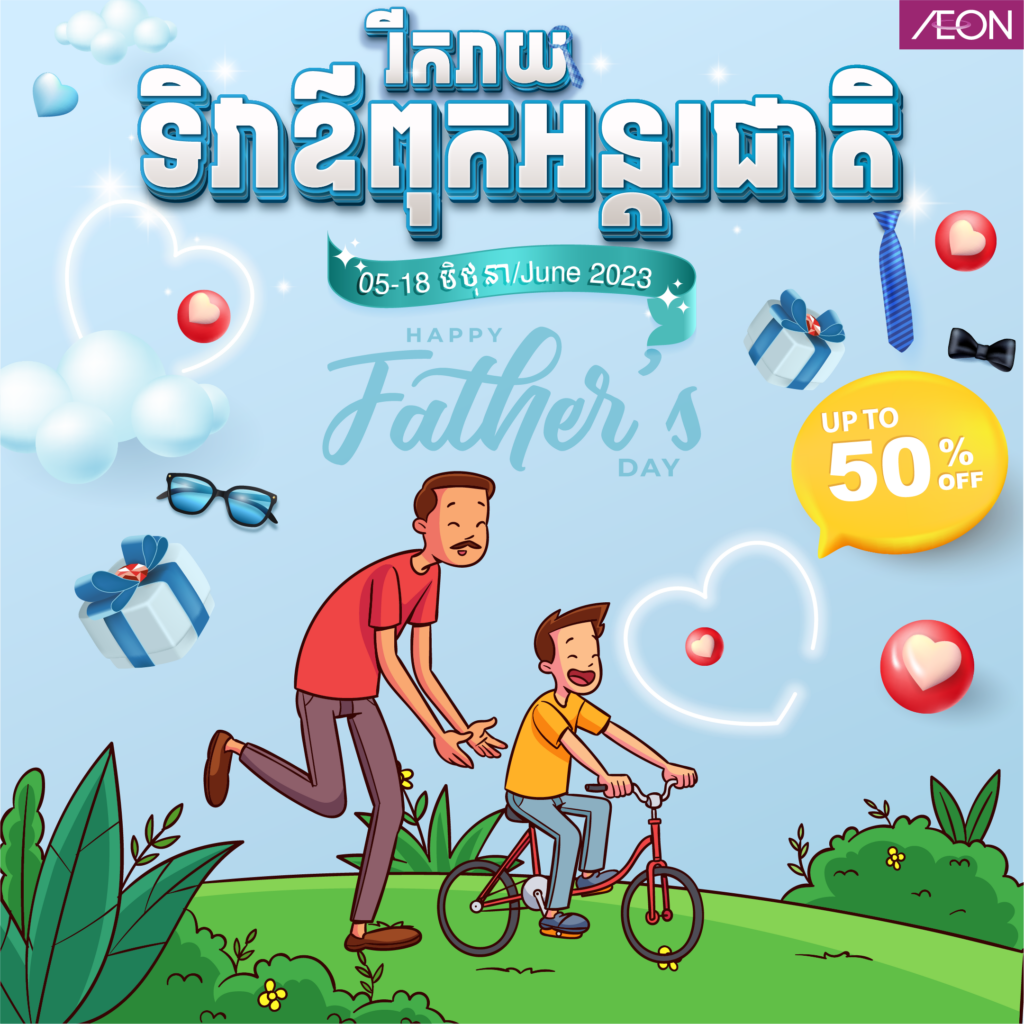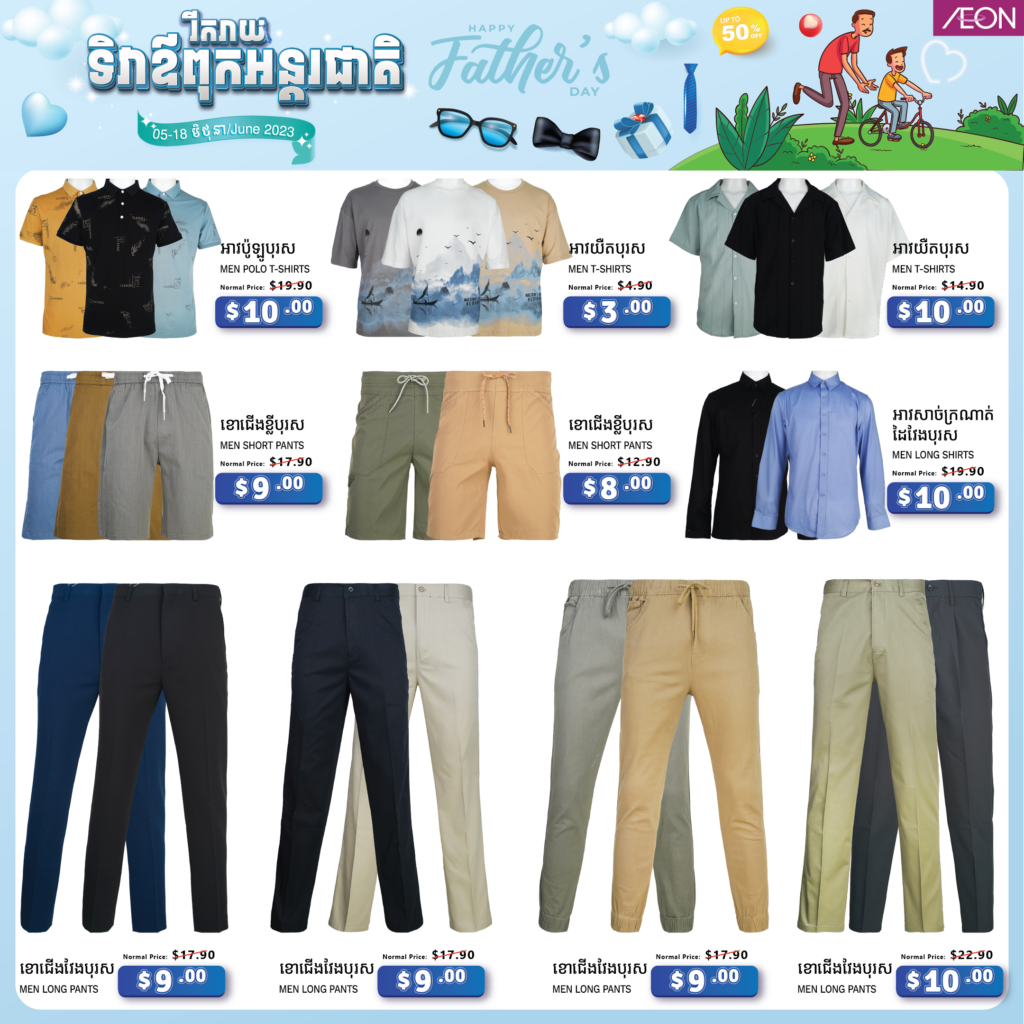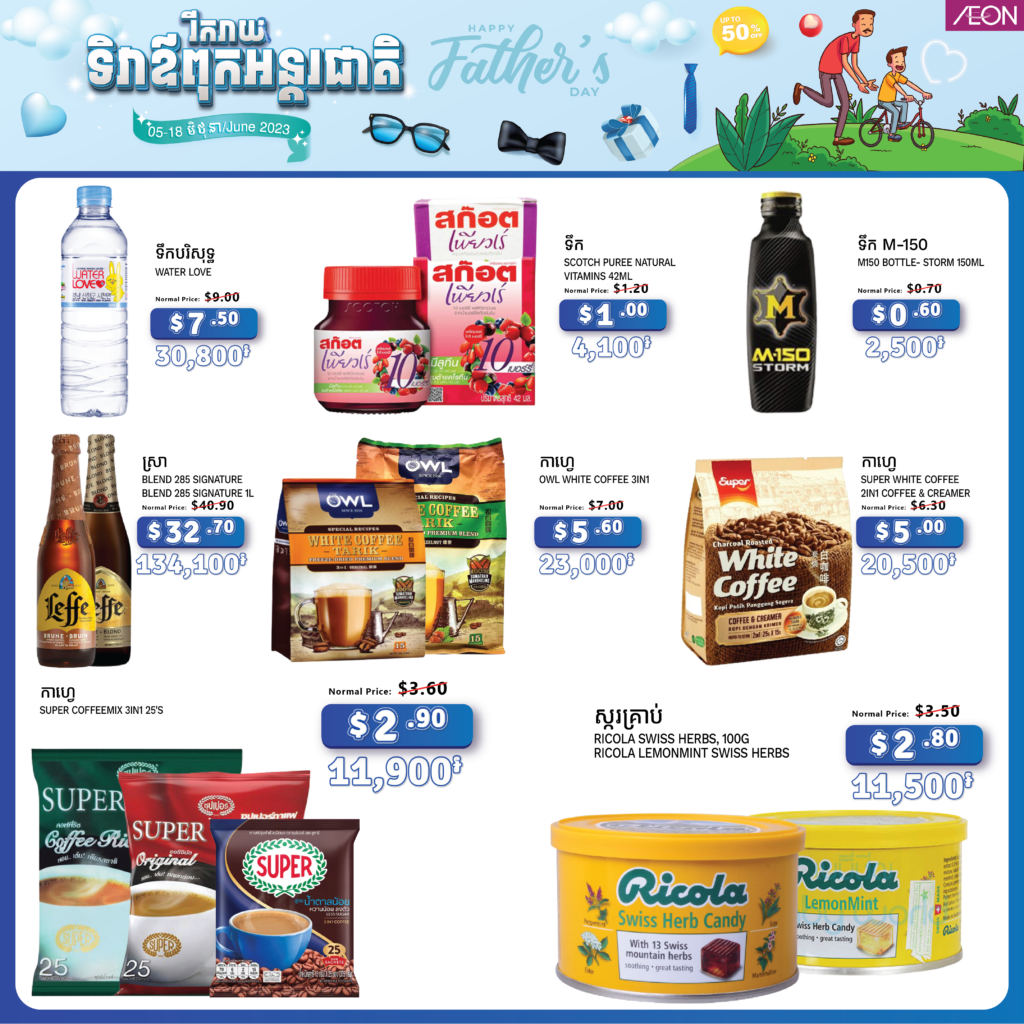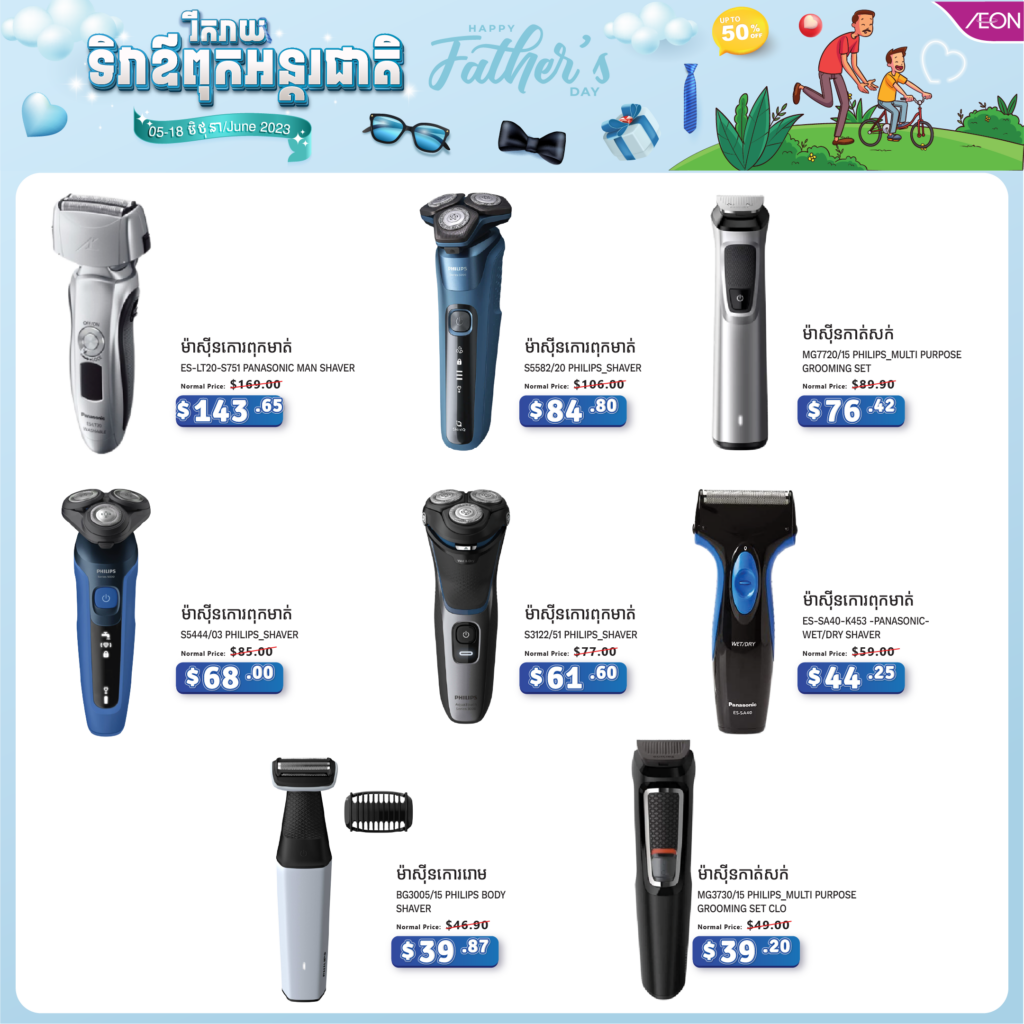 Moreover, every purchase at Aeon will get free wrapping (available for all AEON stores) and embroidery and curving service (available for AEON PhnomPenh and AEON SenSok only).
Thank you for shopping with AEON!