HÓME CÓORDY, an AEON's private home fashion brand, has organized its quarterly special discount week namely HÓME CÓORDY Week from 14th until 27th August 20223 at the three HÓME CÓORDY stores, AEON Phnom Penh, 2nd floor, AEON Sen Sok City, 1st floor and AEON Mean Chey, Ground floor.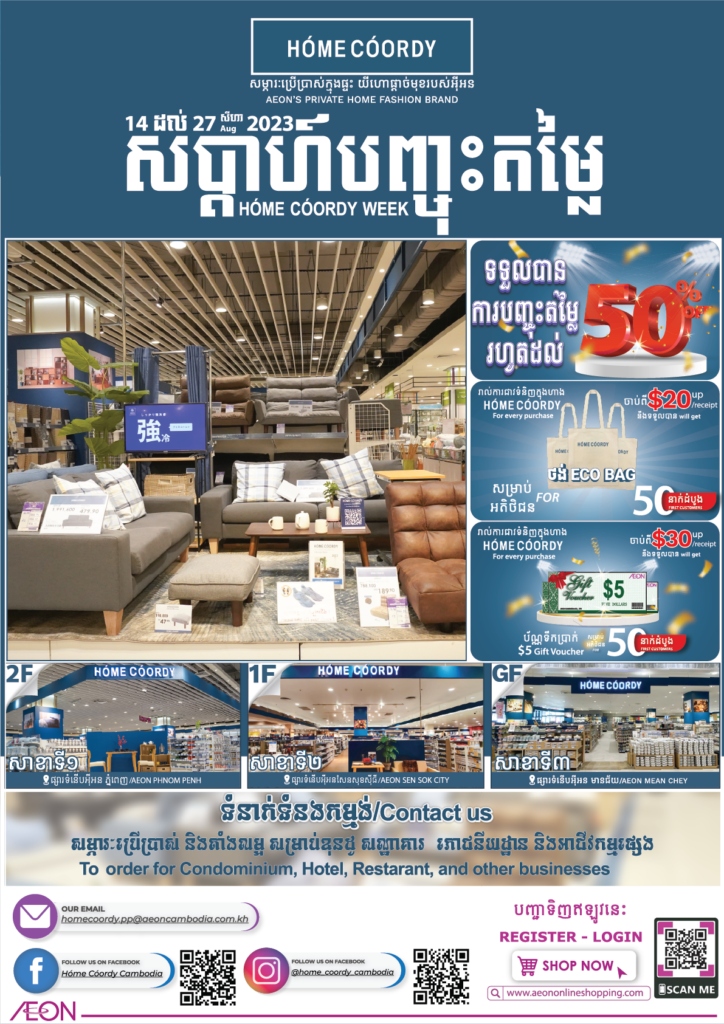 Enjoy with Special offers up to 50% off from Home Coordy on many products such as kitchen items, sofa sets, bedding products, and many more. However, special offer every purchase for customers will be received such as:
Every purchase from 30$ per receipt customers will get 5$ gift voucher for the first customers only, available all Aeon branches.
Every purchase from 20$ per receipt at Home Coordy will get Eco Bag 1pcs for first 50 customers (First come first serve)
The customers can exchange gifts from cashier's 2nd floor at AEON Phnom Penh and AEON Sen Sok, For AEON Mean Chey get from cashiers at ground floor.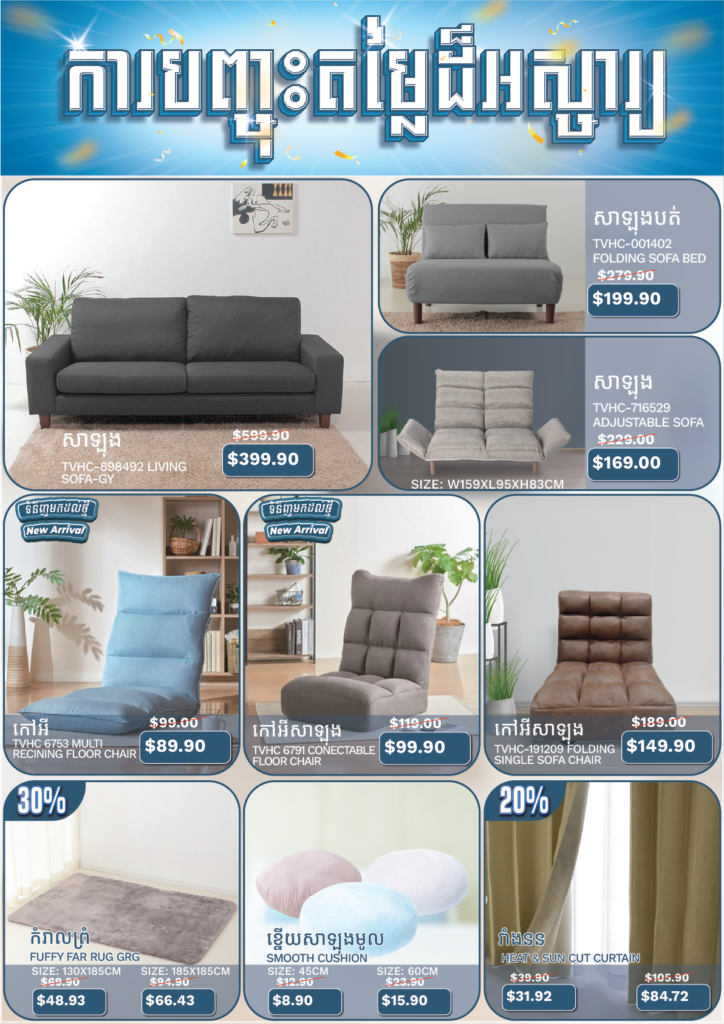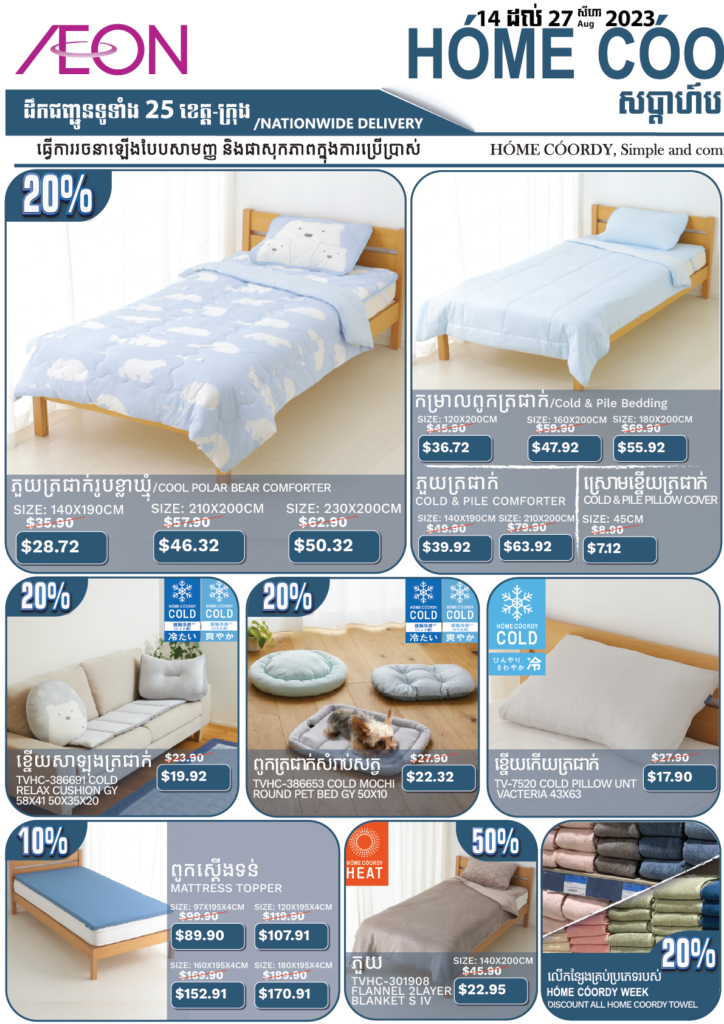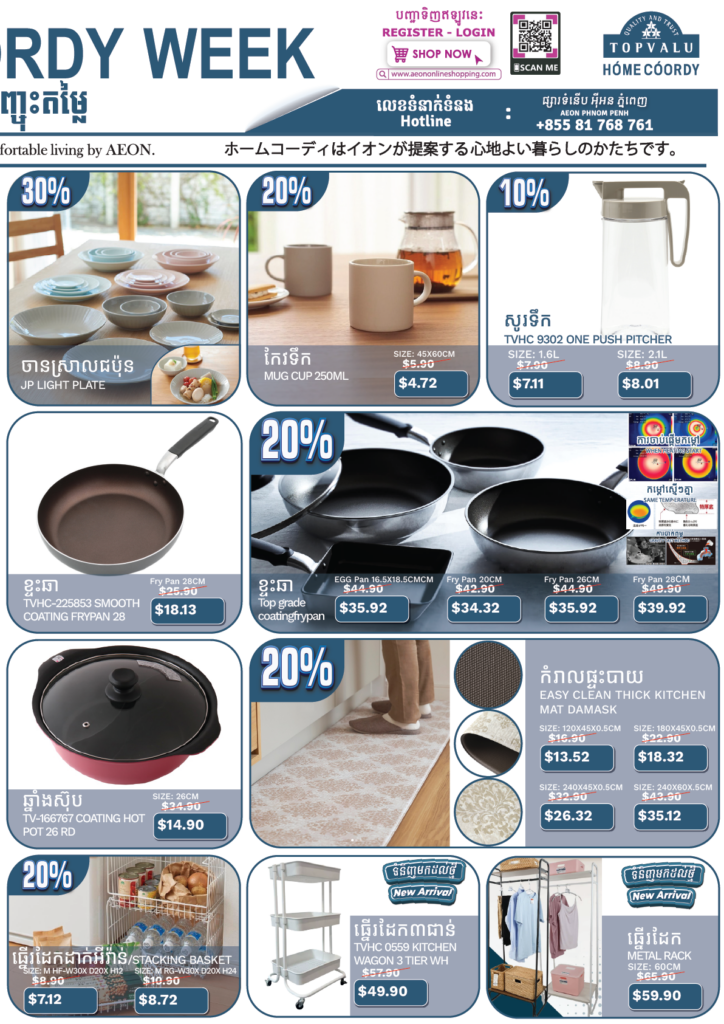 This promotion starts from 14th to 27th, August 2023 all branches of Home Coordy at AEON Phnom Penh, AEON Sen Sok, and AEON Mean Chey.
Don't forget and come to visit us with many offers.
Thank you for shopping with AEON!