Happy International Children's Day
AEON Mean Chey will have a special offer for every $35 purchase at Kid Republic, and Stationery will get a $5 voucher back for the first 50 customers only.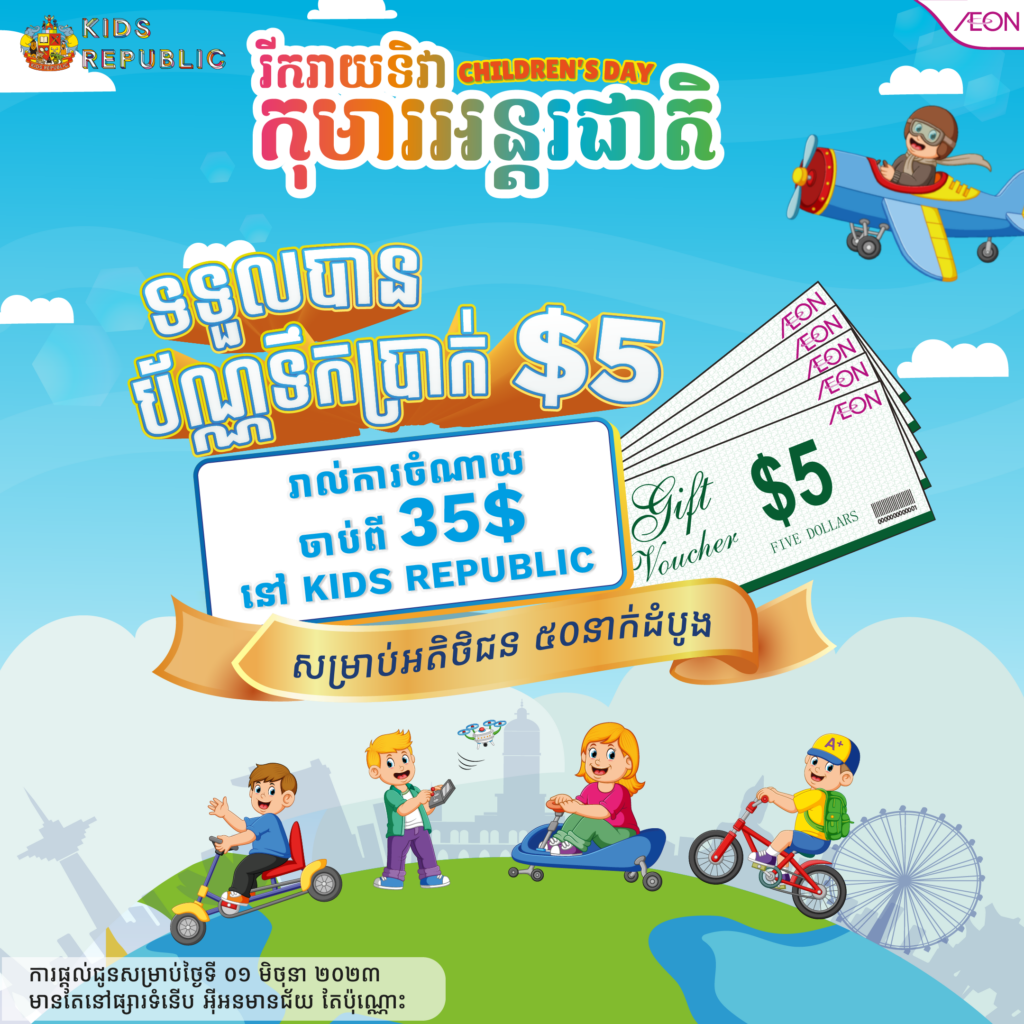 This special offer is available only today, located on the 1st floor AEON Mean Chey at Kid Republic and Stationery.
Thank you for shopping with AEON.