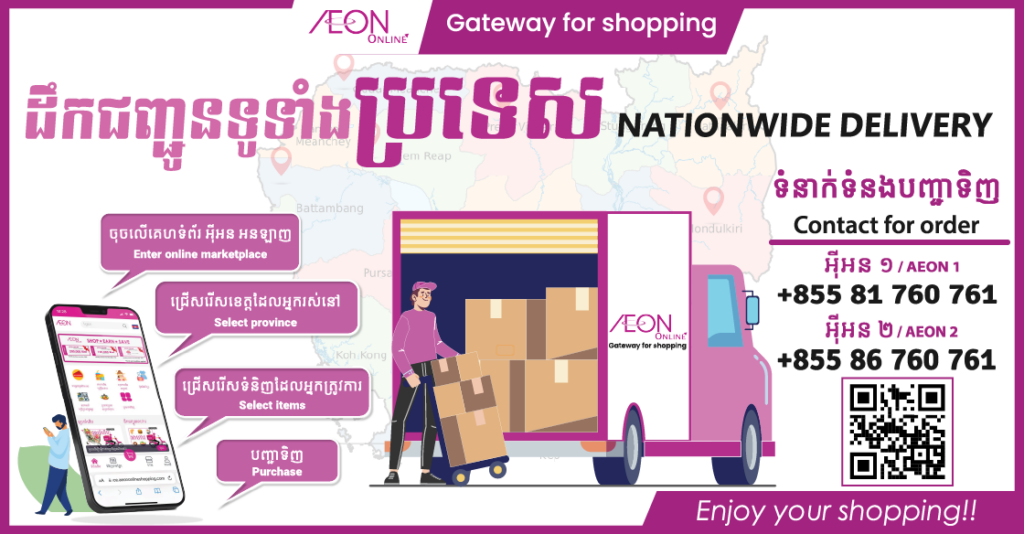 Nationwide Delivery sets to launch on 1st May 2022, delivering to all provinces & capital cities; except Mondulkiri and Stung Treng.
Customers now at the province can purchase Aeon products safely and conveniently without having to travel to existing store. You can rest assured; we'll deliver items to your doorstep directly within next working days.
We aim to deliver ACCESSIBILITY & SAFETY with extensive products of over 10,000 products, ranging from foods to clothes and to home furniture in meeting our customers' needs & wants.
Customers can enjoy special promotion with Free Delivery from 1st until 31 May 2022. (ordered until 0:00am).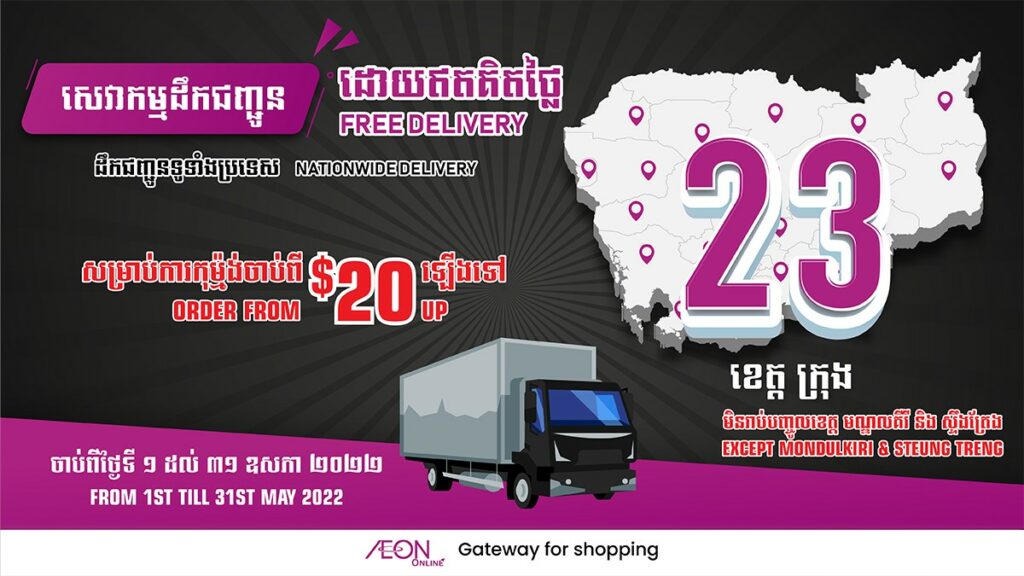 The Nationwide Delivery service is another AEON's new initiative to shrinking people living standard at countryside and in the city. "We aim to bring new shopping experience to all people living at provinces across the kingdom, making them feel more convenience and safe. The world is changing at a dizzying pace. We still have glitches and imperfections, but we are listening to our users and updating daily to meet your needs. We would be happy if more and more people could easily use our service every day.", according to Mr. Tahara Masaki, AEON Online General Manager.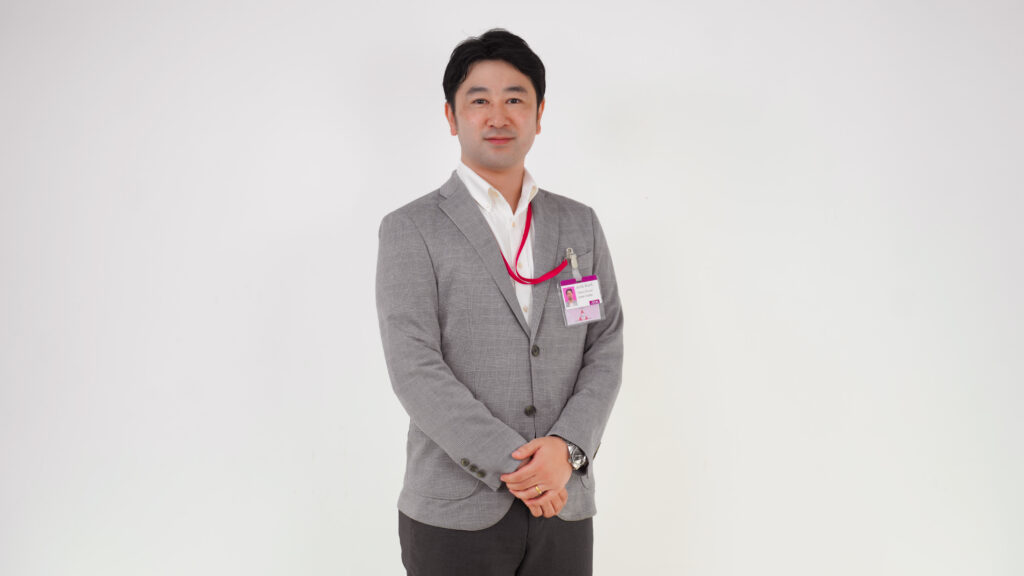 AEON Cambodia first established its business extension into e-commerce as "AEON Online" in 2019, given there is a strong global market trend in online shopping, as well as blossoming era of digitalization in emerging market like Cambodia.
Ever since the launch, there was a strong growth in demand. Customers have constantly shown an enormous amount of supports to our convenient online shopping experience.
Through the lens of current modern fast-paced lifestyle during Covid-19 pandemic, along with technology advancement and internet connection cross-country, these factors heavily encourage AEON to expand current new service as Nationwide Delivery.
To make your fist order, customers can access via AEON Online website: www.aeononlineshopping.com
For more information, please contact:
Facebook Page: AEON Online Cambodia
Email: [email protected]
Phone: +855 81/86 760 761