With the growth of demand and more support from customers to purchase via online during this pandemic era, AEON Online has developed and updated its new interface which has been launched on 10th October 2021 to fulfill customers' needs and experience in shopping more than 10 000 SKUs on the platform.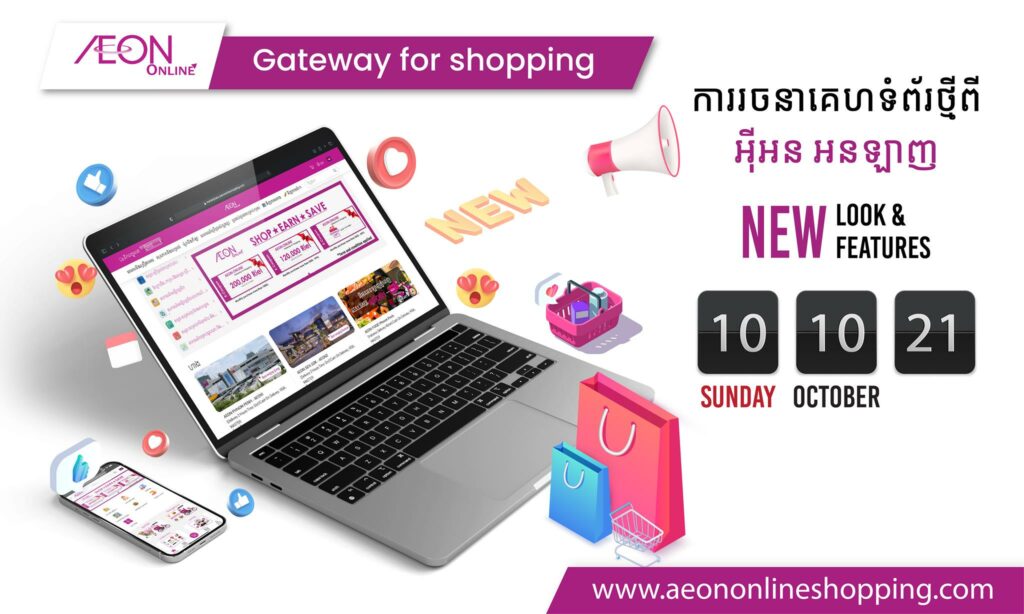 On this occasion of launching, customers will get many special offers such as free and fast delivery for every purchase from 20$ by using promo code "AEONMARKETPLACE" with 3$ value. On the other hand, this platform is also a place which allows partners and other companies to sell their products as well as services.
In addition, customers will receive many special discounts on many products; especially, daily usage item that is an AEON's private brand, such as Home Coordy, iC and TopValu.
This website has been developed using the latest technology with a faster speed, safe, more functions, and clear product photo to fulfill customers' need.
AEON Online has been created since 2019 by AEON Cambodia Co., Ltd. Currently, AEON Online has been expanding by introducing its new look of the new platform and the process of developing its own Mobile Application (App) in the near future to make it more convenience for customers.
To explore this new website interface, go to www.aeononlineshopping.com
More info:
Phone: 081 760761
Email: [email protected]