On 30th June and 01st July 2022, AEON welcomed seven secondary Japanese students from Japanese School of Phnom Penh (JSPP) for their visit at AEON Sen Sok City. The objectives of the 2-day visit are to let students experience daily in-store operation and allow them to expose to a real working environment and culture.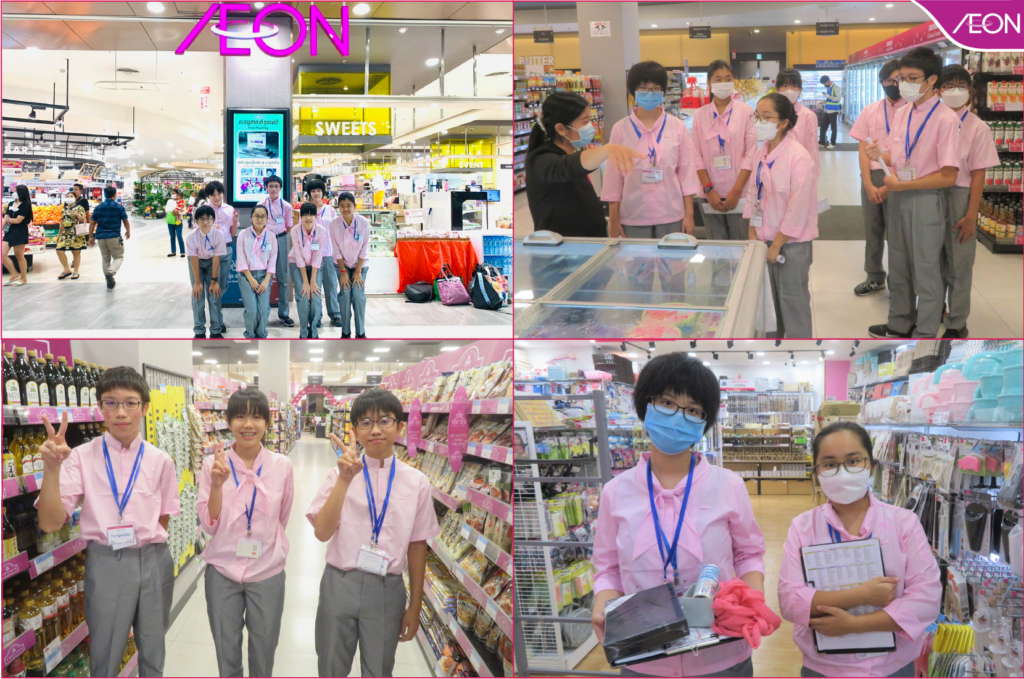 AEON Sen Sok City store management teams and staff shared work experience and daily operation process in store to the students. The students were divided into 3 different groups to visit 3 different business sections such as Grocery, Daily & Dairy and DAISO store. At each section, they had an opportunity to learn and observe some of operation tasks such as how to display products, how to check stocks, how to check expired products and how to maintain hygiene. The most important thing was that each student would understand about AEON principle always prioritize the concept of "Customer First" in every circumstance.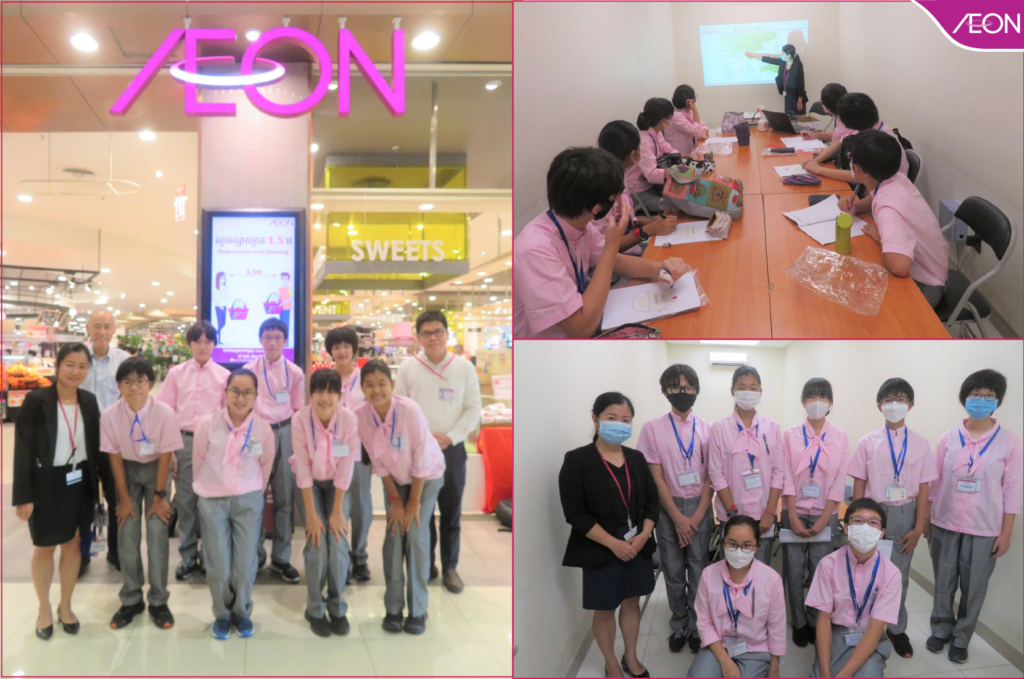 "Learning from the real working environment and our mistakes is a great learning process. We are glad to share our good practices to younger generation; specifically, the seven Japanese students and hope they do learn something from AEON.", said Mrs. Sopheak, Deputy Store Manager of AEON Sen Sok City.