Up to 2023, AEON Retail has been opening for 9 years since 2014. In order to be grateful to the loyal customers, AEON will be giving out special gifts in August. We will select 99 loyal customers who used their AEON Point Card to shop between January and June 2023.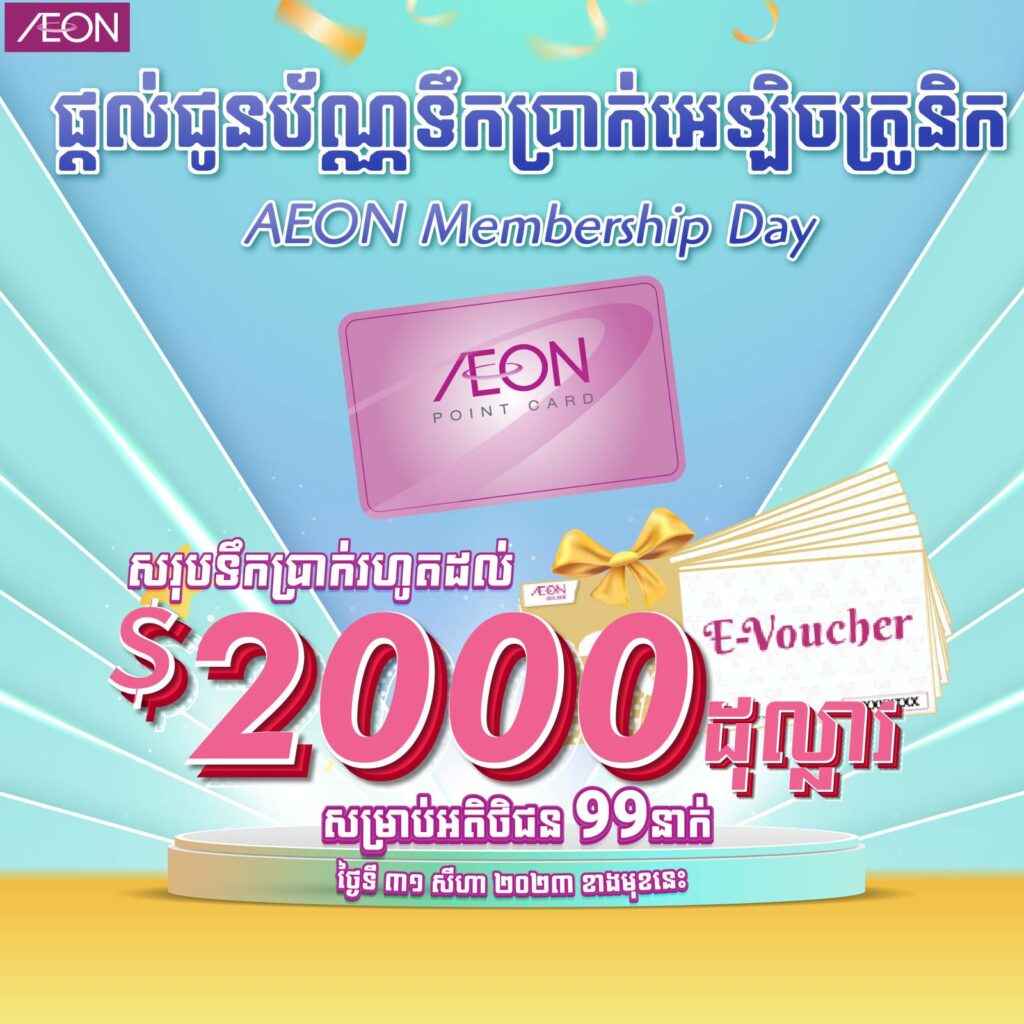 AEON Points Card has been operating since 2014 and customers can earn points when they shop in AEON Store, AEON MaxValu, and AEON Online.
Customers who shop and make a $10 purchase will receive 1 point on a regular day and 5 points on fifth, fifteenth, and twenty-fifth of each month. Additionally, customers are able to redeem for $5 discount voucher if they 100 points.
To get AEON Points Card, customers just show ID card or passport to the customer service counter on the ground floor at any branch of AEON by spending only $2 to request this.