To celebrate the 9th anniversary of AEON, you just need to express your opinions and impressions of our AEON for a chance to win AEON Umbrella.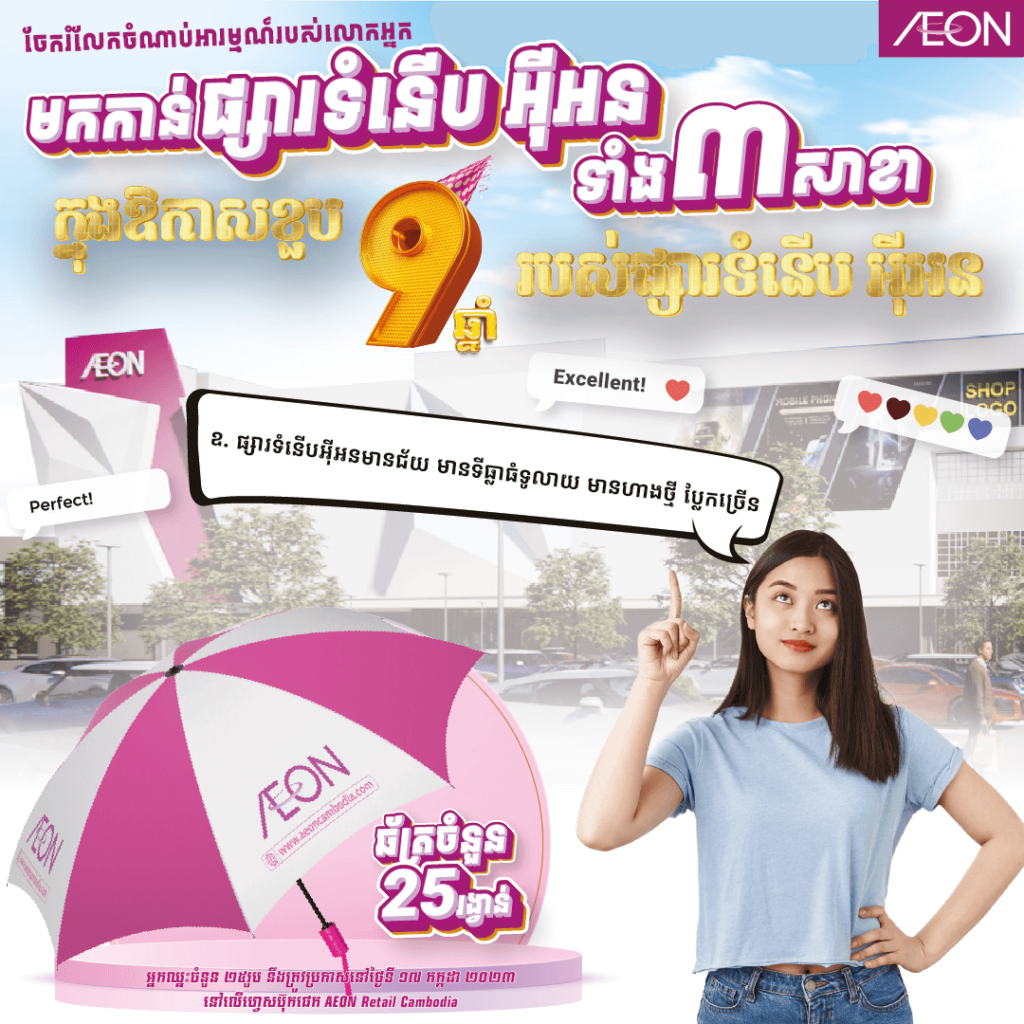 E.g. AEON Mean Chey Store has a large space and many new shops.
Terms of participation:
Name your favorite AEON Store and your interest in the store
Share this post as public and put hashtag #aeonretailcambodia #9yearanniversary
Winners will be randomly selected.
25 winners will be announced on July 17, 2023 on AEON Retail Cambodia Facebook page
Prize 25 AEON Umbrellas
Winners can pick up their prizes from 18th to 24th July 2023 at AEON Phnom Penh at Customer Service Counter located on the ground floor.