Welcome Back to AEON Private Brand Fair at AEON Mean Chey!
Special Offer up to 30% off for every purchase apparel of iC or TopValu brands.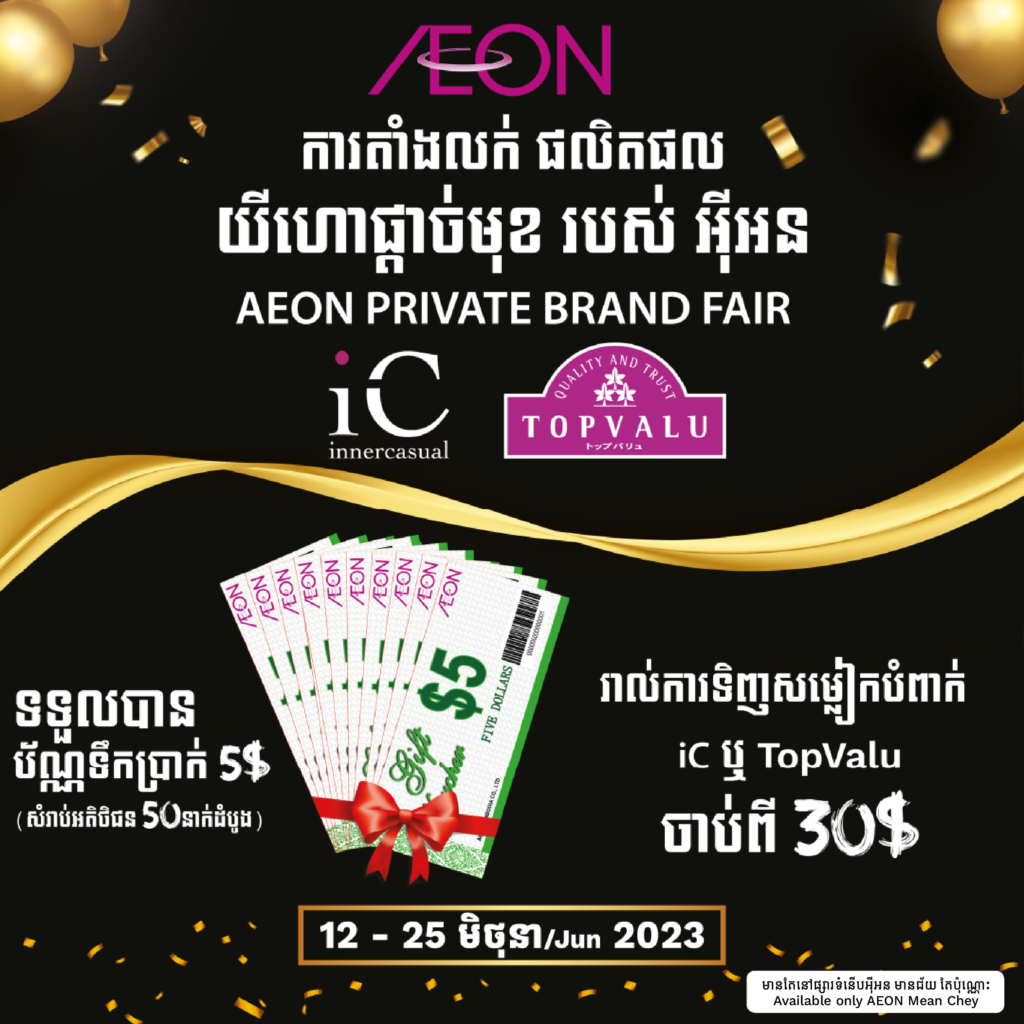 In addition, for every purchase $30 and above will get $5 gift voucher for the first 50 customers only.
This promotion starts from 12th to 25th June, 2023 onwards located at Ground floor.
Please hurry up!!! Do not miss this opportunity!!!
Thank you for your shopping with AEON.