Super Discount from AEON Mean Chey is back!
For customers especially The housewife, AEON Mean Chey has a Discount offer that you can enjoy shopping on many products up to 70% off, please hurry up.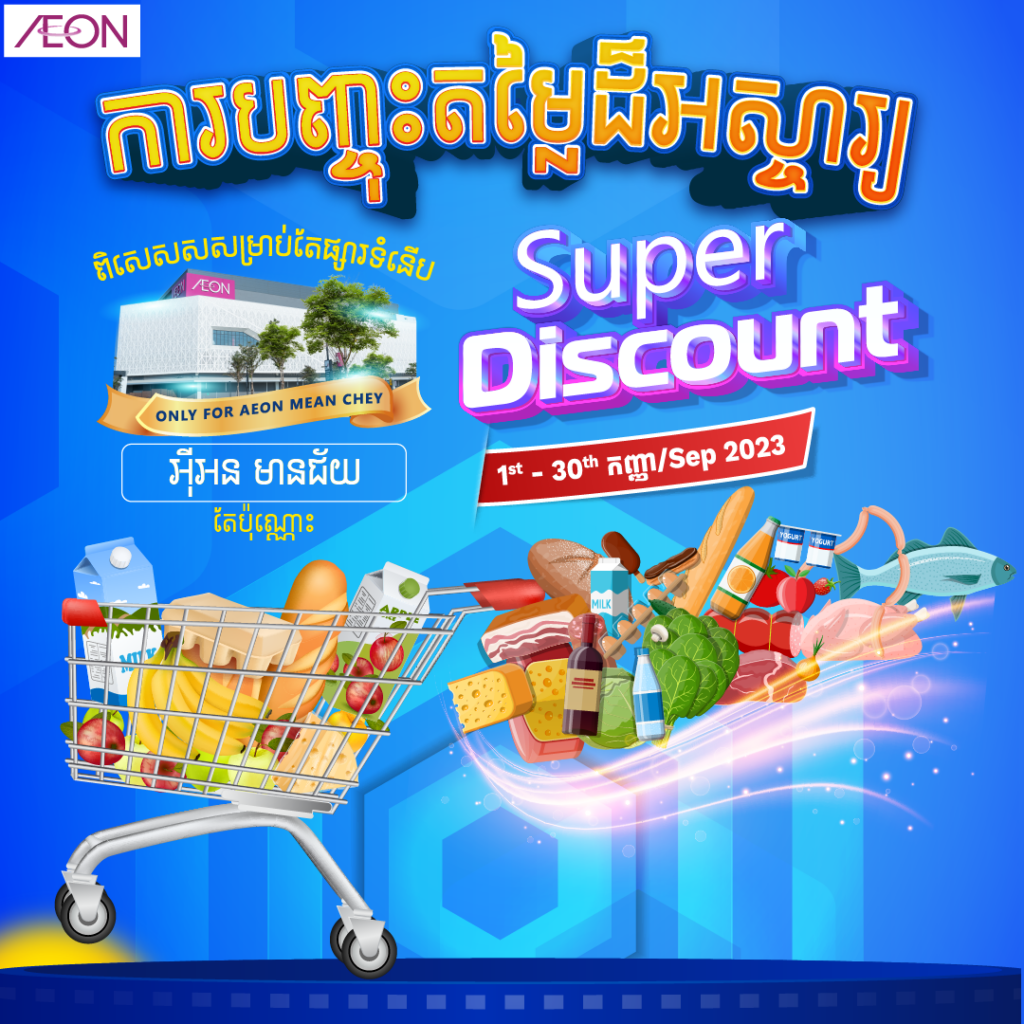 This offer is available at 01 September 2023 at AEON Mean Chey located on the ground floor.
Facebook AEON Retail Cambodia
Instagram aeon_retail_cambodia
Telegram AEON Retail Cambodia