Since we got a lot of support from our customers our AEON Mean Chey Store would like to announce that we will continue the promotion of Super Discount.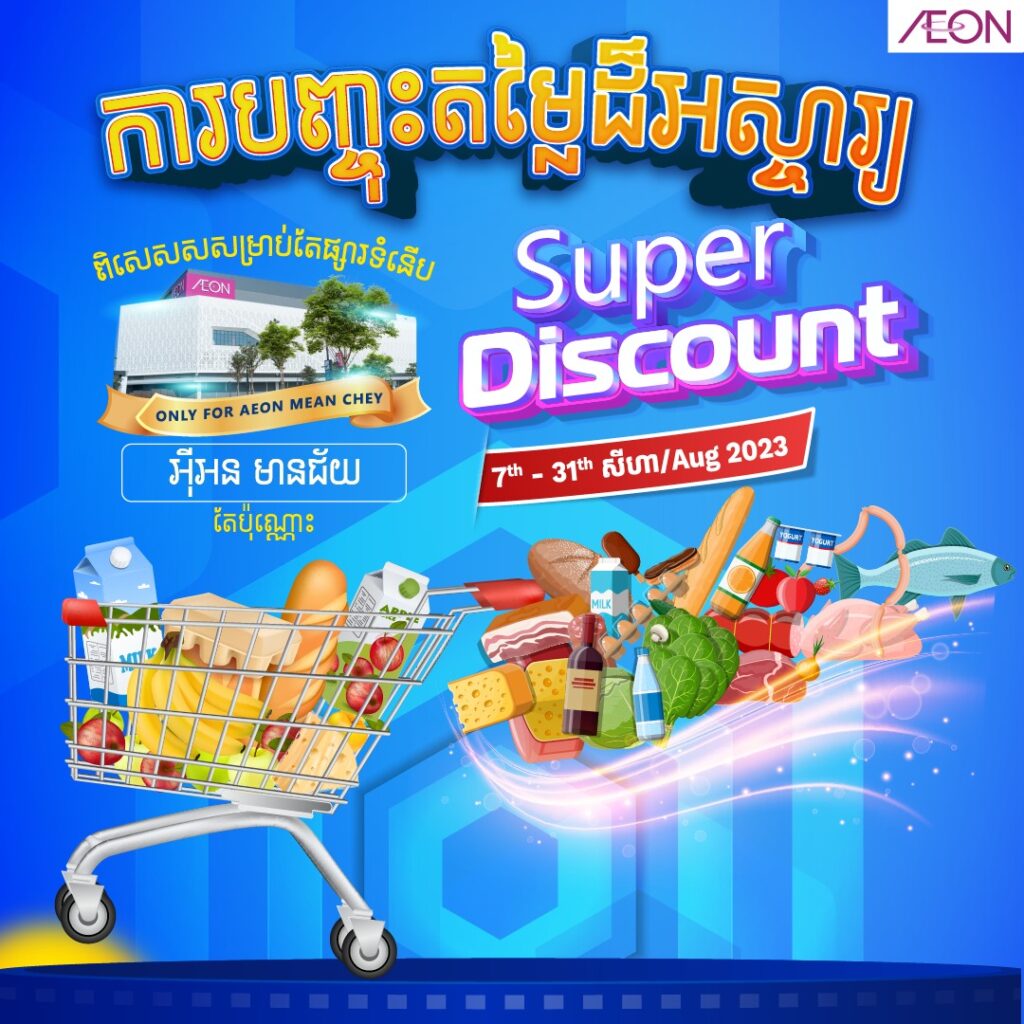 AEON Meanchey will extend the Super Discount that you can enjoy shopping on selected products up to 70% off, so if you haven't come and get this offer, please hurry up.
This offer will extend until 31 August 2023 AEON Meanchey located on the ground floor.
Visit our social media page to get the latest updates!
Facebook AEON Retail Cambodia
Instagram aeon_retail_cambodia
Telegram AEON Retail Cambodia