On the morning of 08th October 2022, AEON Cambodia managements team participated in the Tree Planting Ceremony organized by AEON Mall Cambodia under the theme "AEON Hometown Forests" before the opening of AEON Mall Mean Chey, the 3rd and the biggest mall in the kingdom.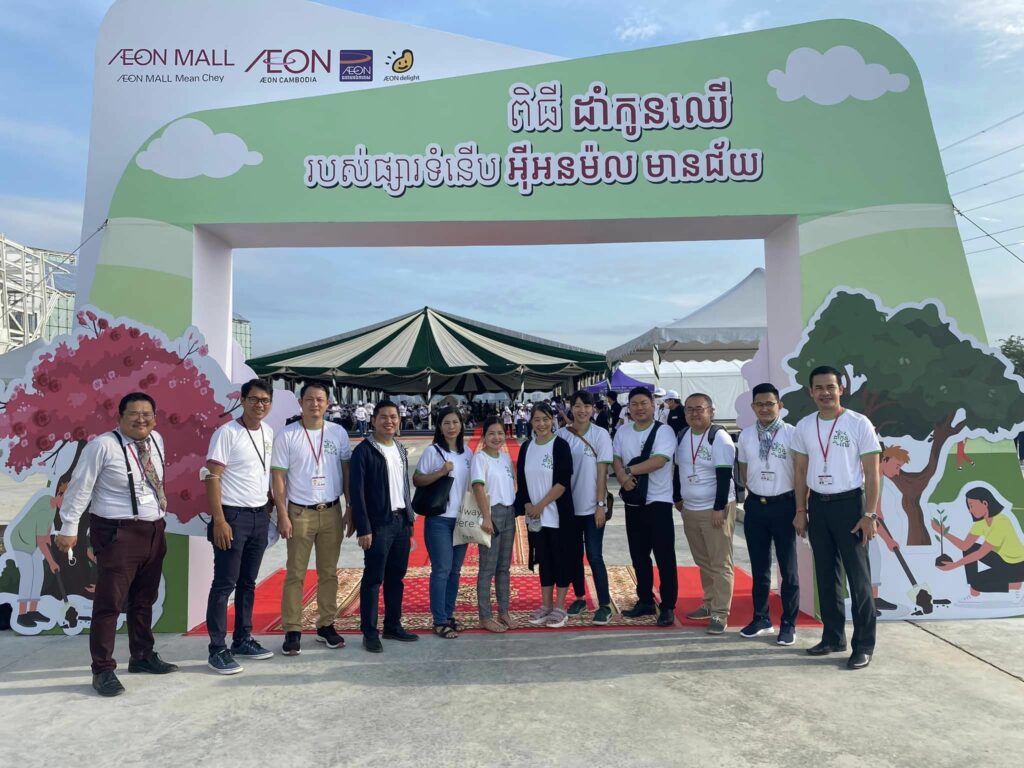 Tree Planting Ceremony aims to create a new shopping mall surrounded by greenery and engaged & integrated into local communities in the hope that the spirit of nurturing greenery will spread among local residents and the world.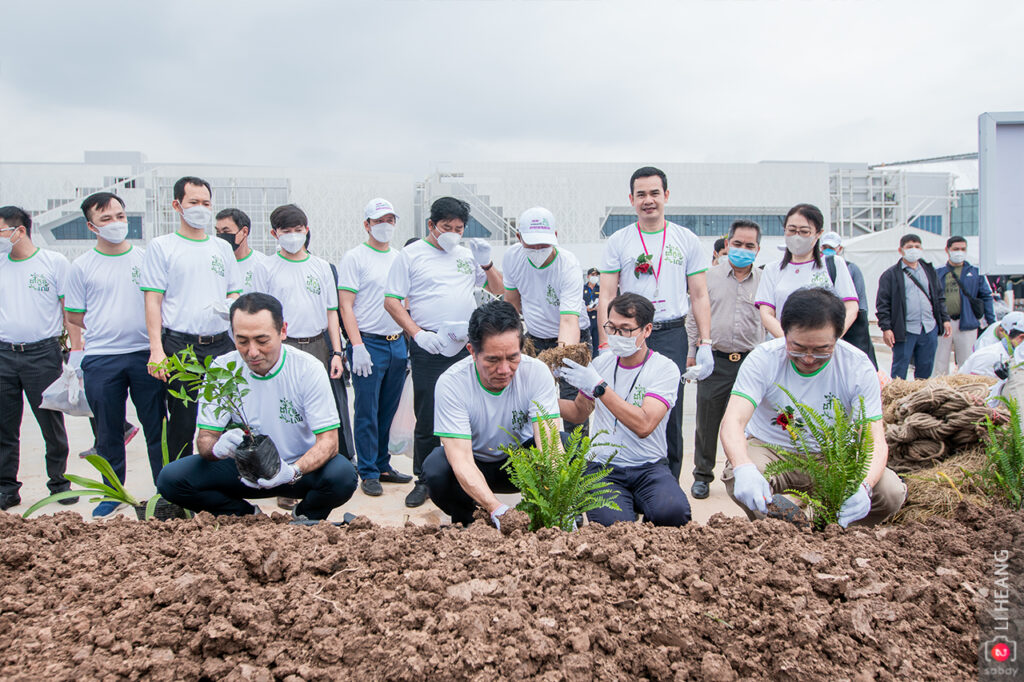 The event was officially joined and opened by H.E Khuong Sreng, Governor of Phnom Penh Municipal, H.E MIKAMI Masahiro, Ambassador Extraordinary and Plenipotentiary of Japan to the kingdom of Cambodia, Mr. Tsuboya Masayuki, Managing Director of AEON Mall Cambodia, AEON Cambodia Management Team, other distinguished guests from business partners and approximately 1000 of local residents & students. There were approximately 8000 trees covering 13 indigenous species in the region, such as Crinum Lily, Spider Lily, Western Sword Fern, and many more had been plated on the day.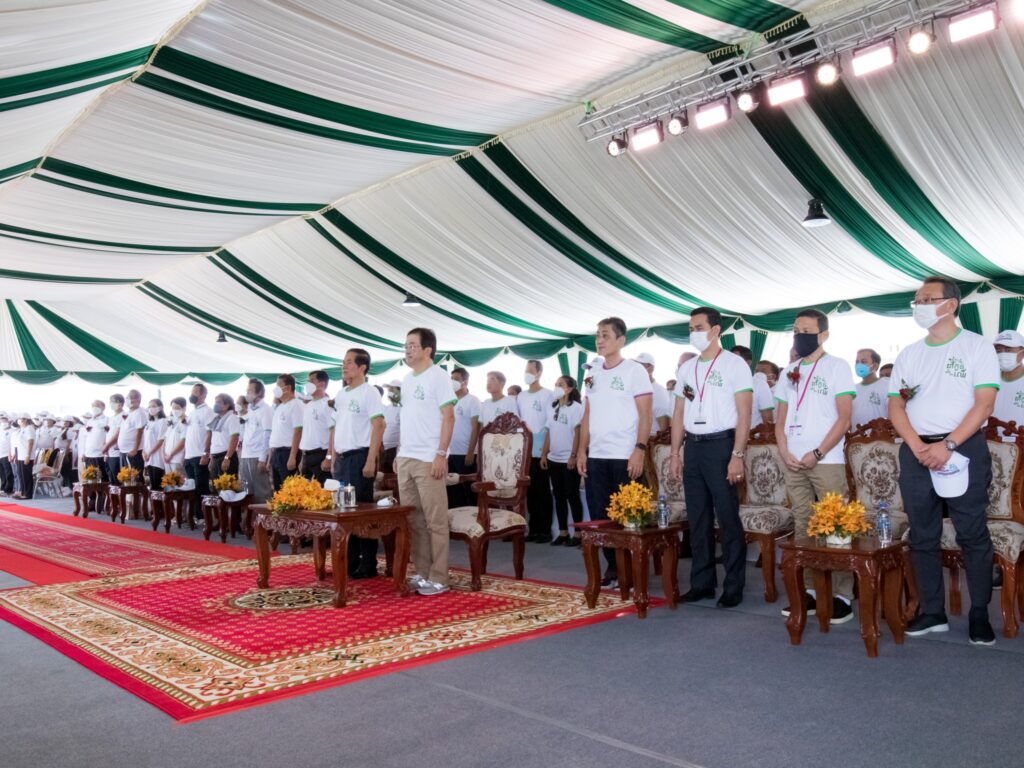 As one of the companies in AEON Group, AEON (Cambodia) Co., Ltd. strongly supports this environmental ceremony as aligned with its Environmental Foundation Program. Beside this activity, AEON regularly organizes its Clean & Green Day which is a monthly environmental activity allowed all staff and near by residents to clean surrounding areas of the stores.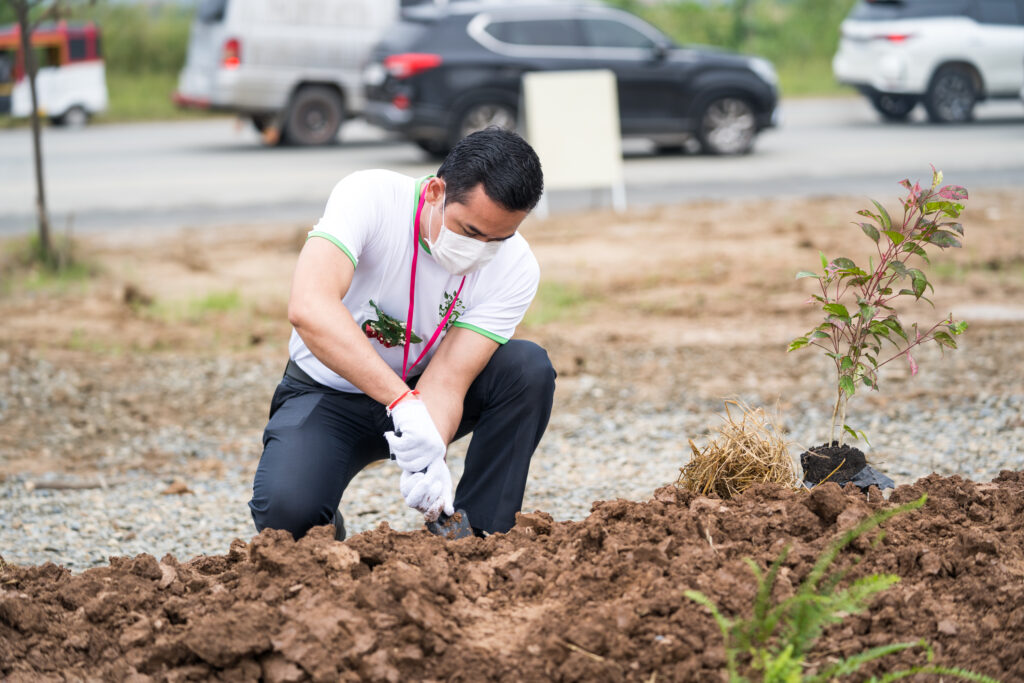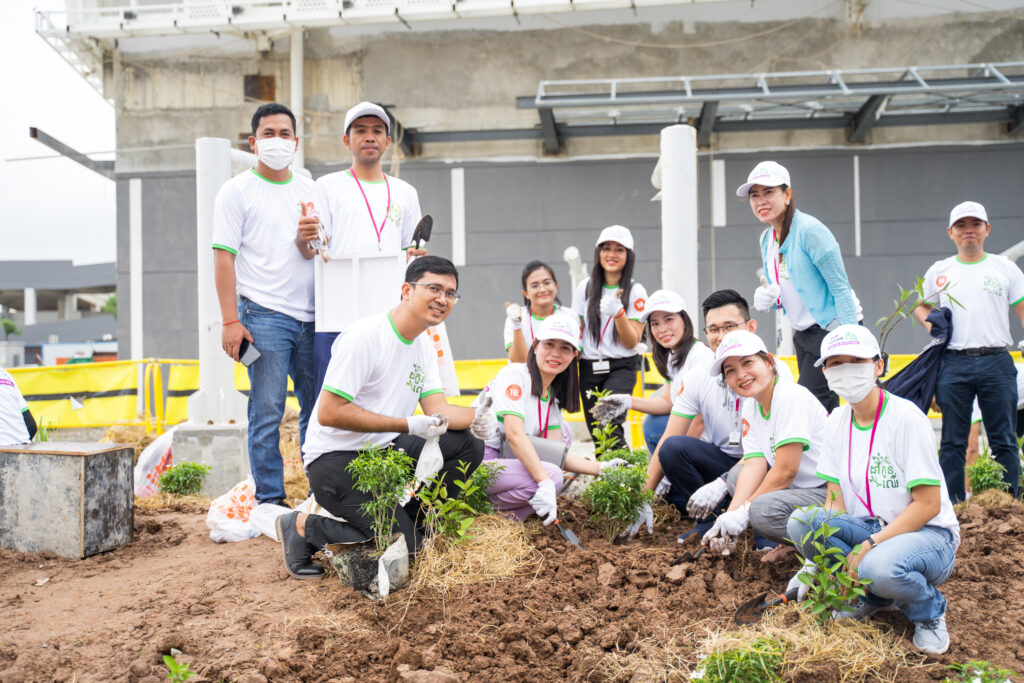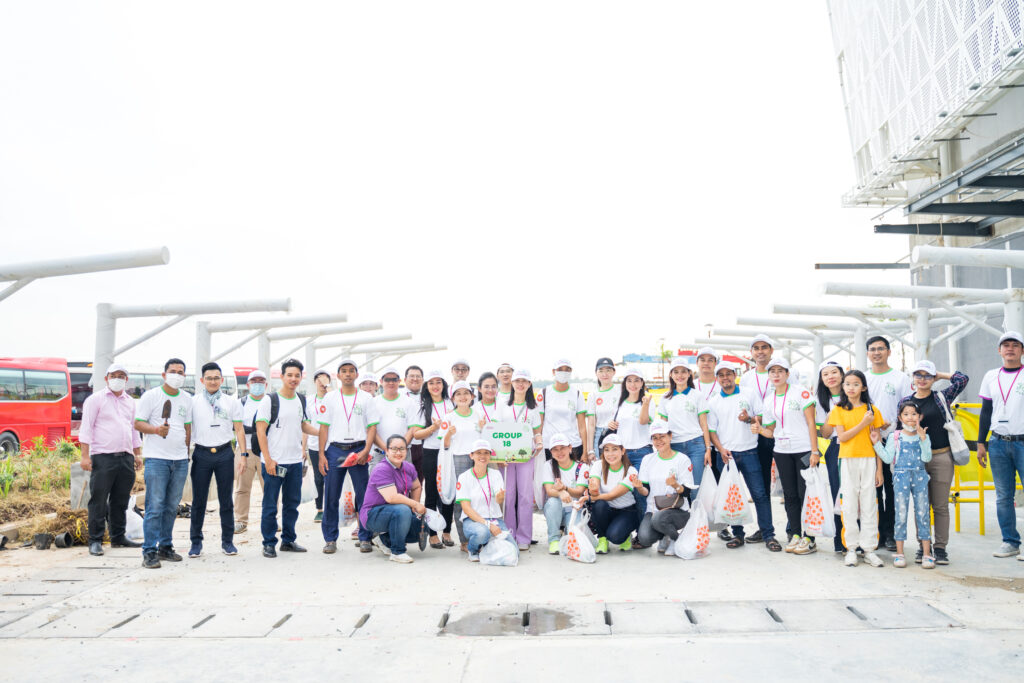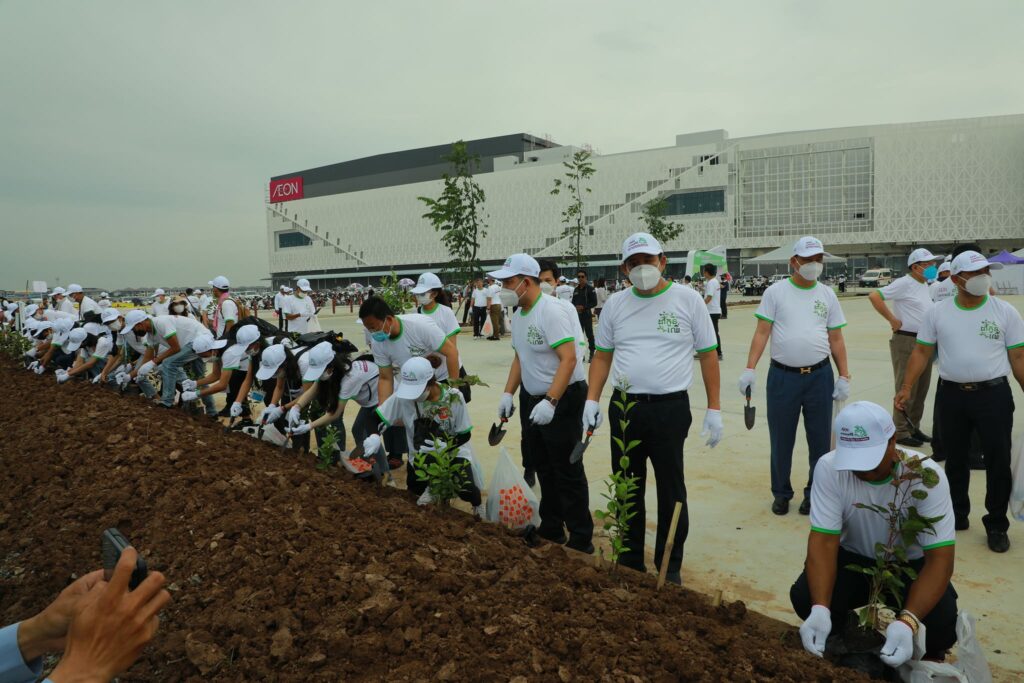 *****
About AEON Hometown Forests Program
The creation of environments using "hometown trees" indigenous trees started at the Malacca Shopping mall of AEON Malaysia (Malaysia) in 1991, and the first time it was implemented in Japan at the JUSCO Shin Hisai branch (Mie Prefecture) in April 1992. The total number of trees planted during the "Hometown and Forest Creation" Tree Planting Ceremony and by the AEON Environmental Foundation during tree-planting activities reached the 10 million marked in 2023.