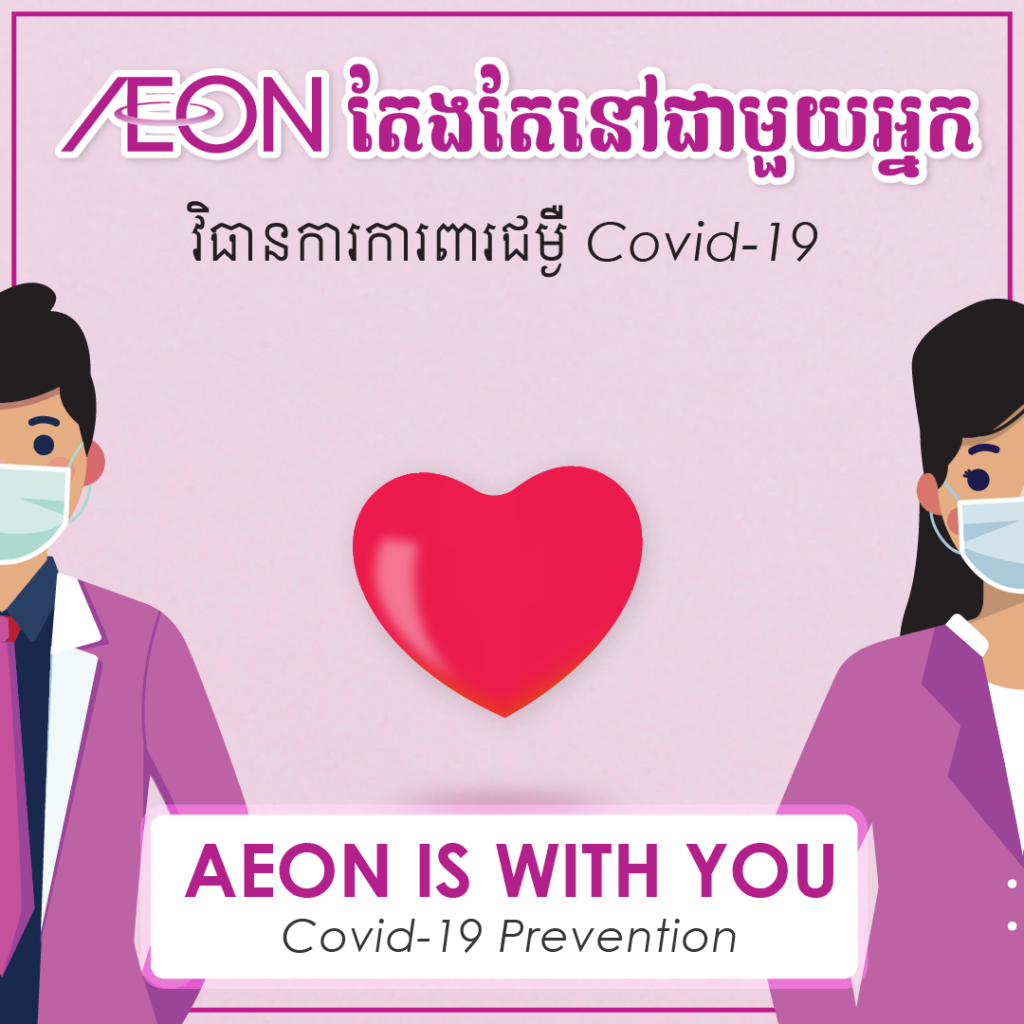 As the situation of the pandemic in Cambodia is still unstable and number of cases continue to increase, AEON Cambodia Co., Ltd known as General Merchandise Stores, continues to strictly practice the COVID-19 prevention procedures set by the Ministry of Health among its customers and staff.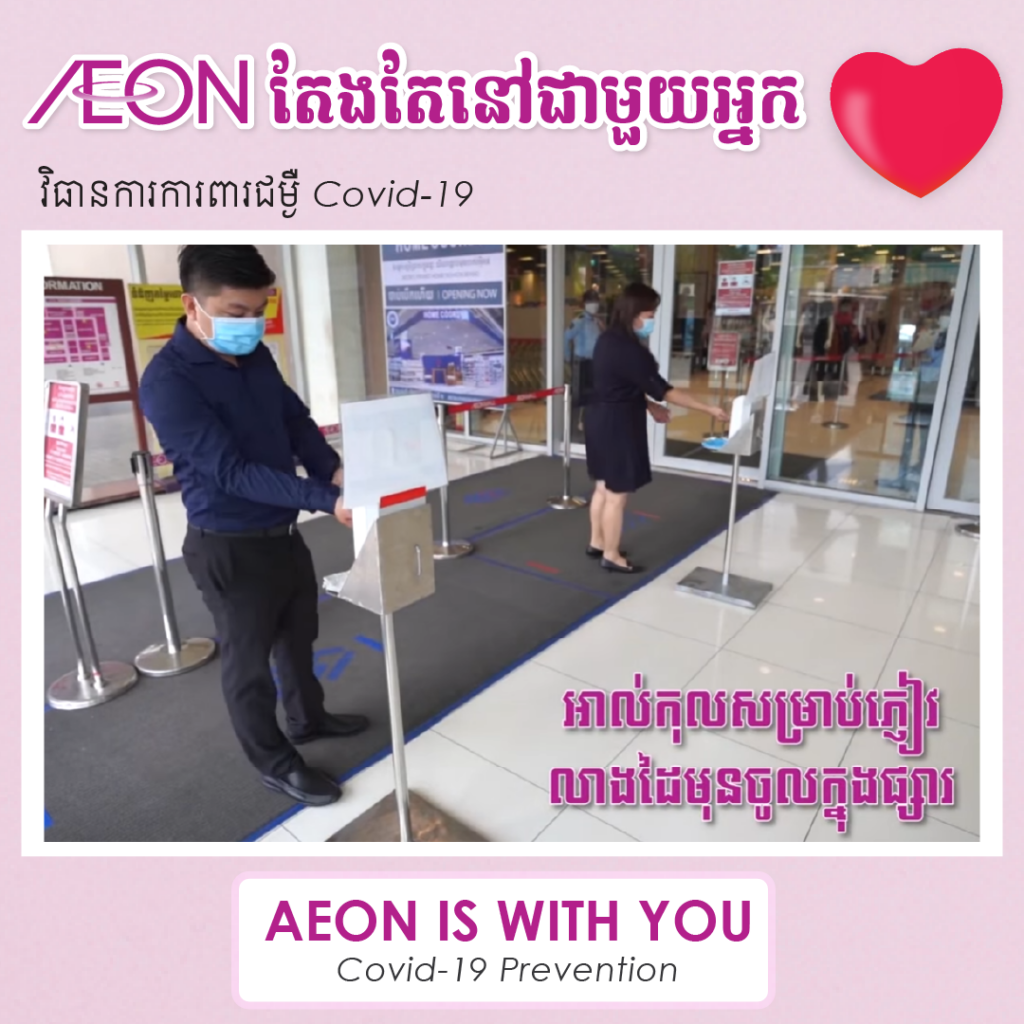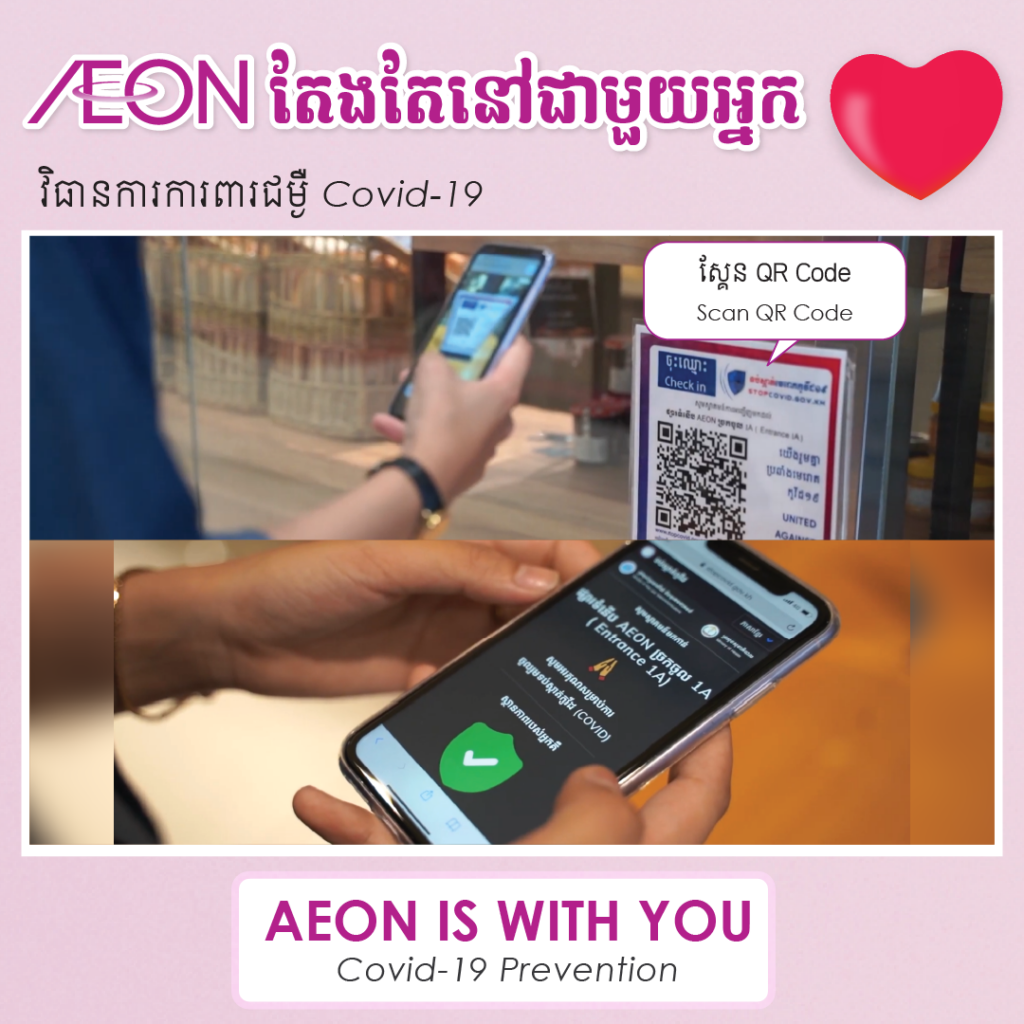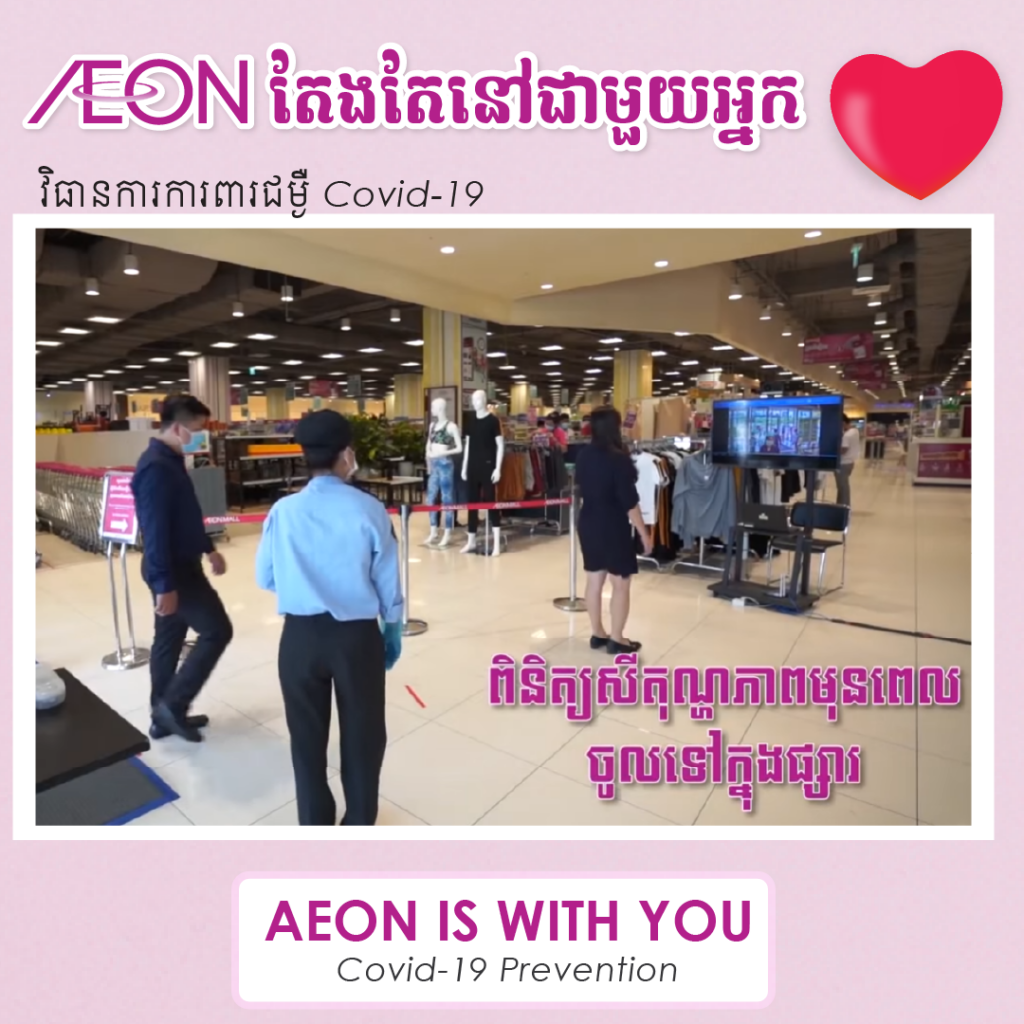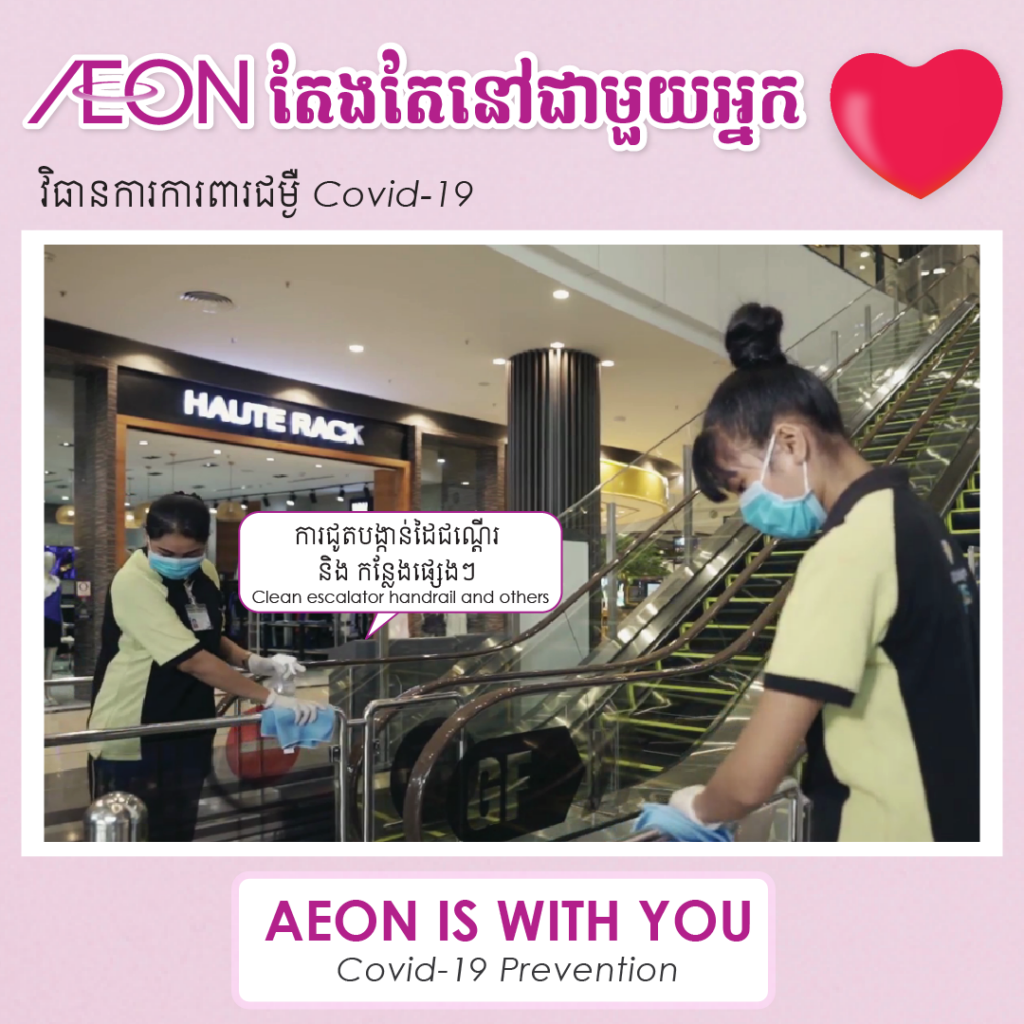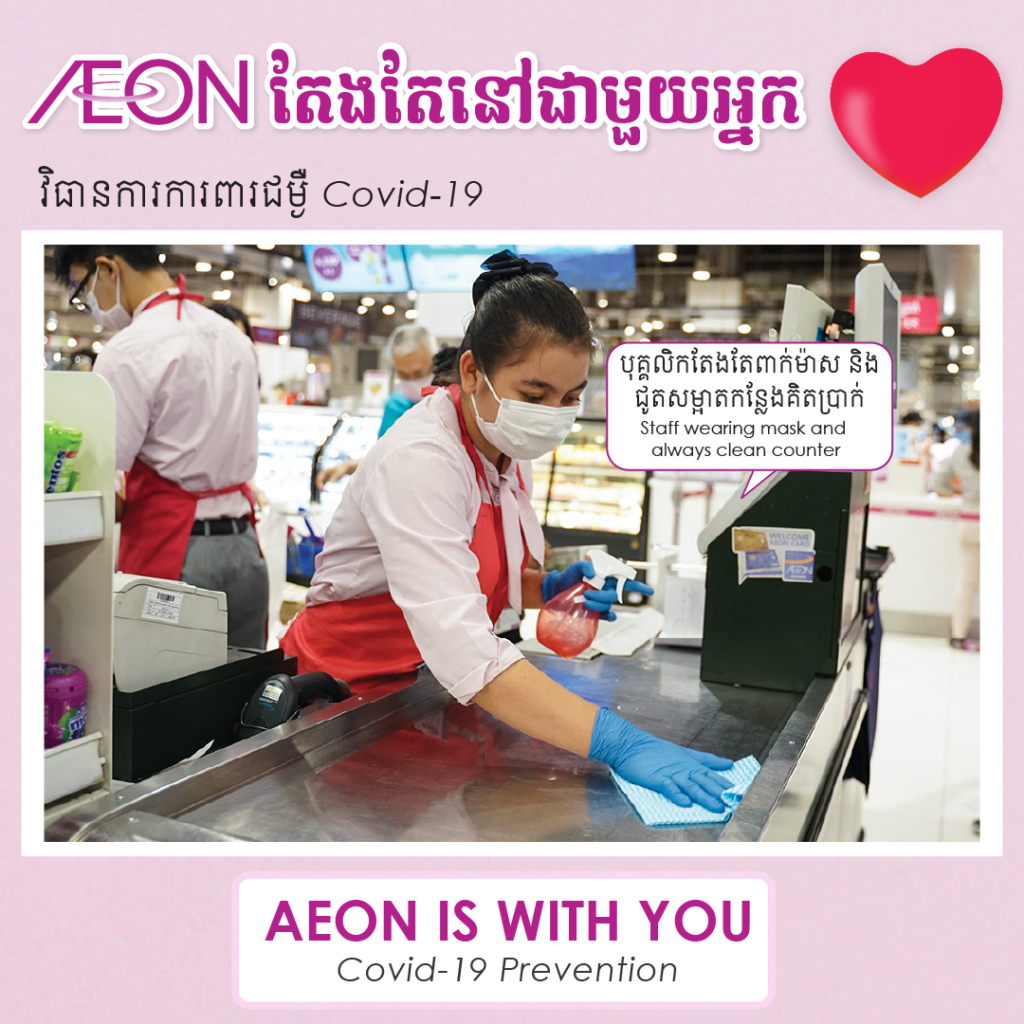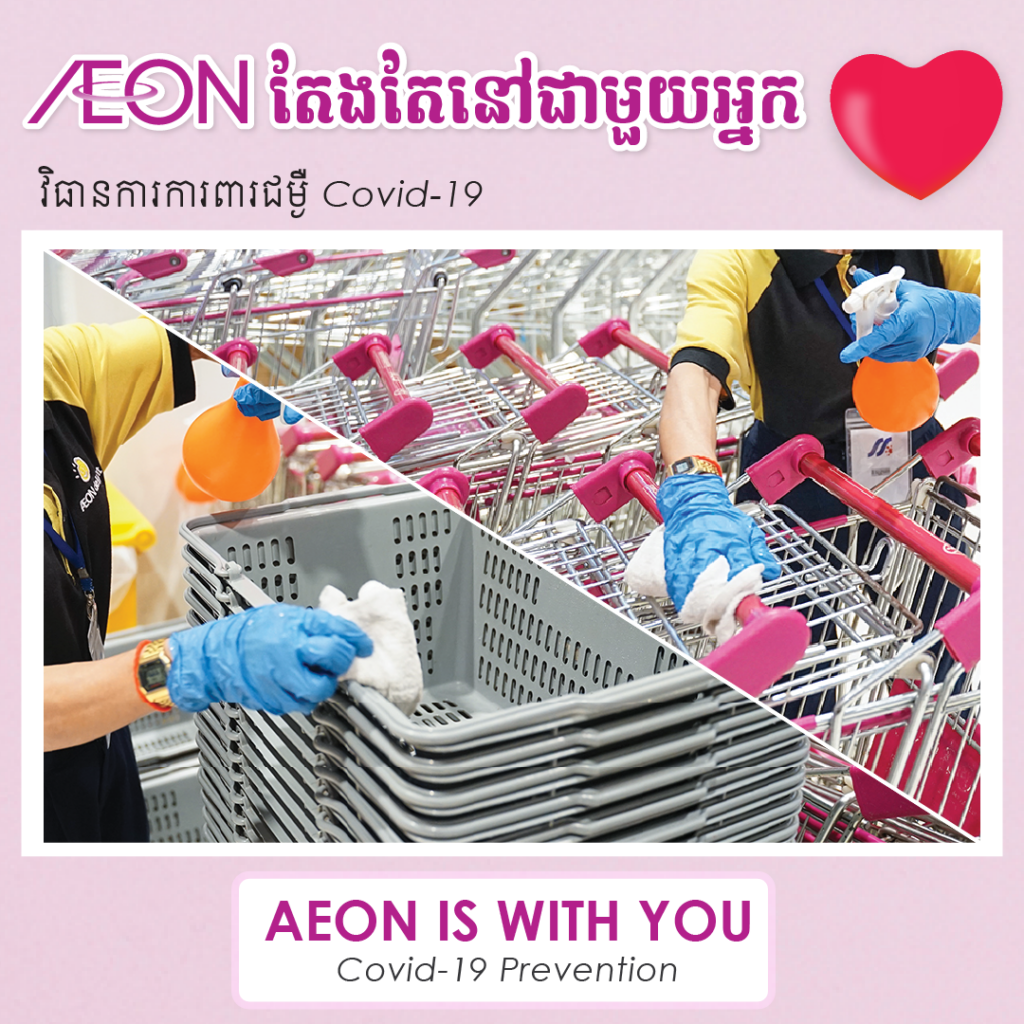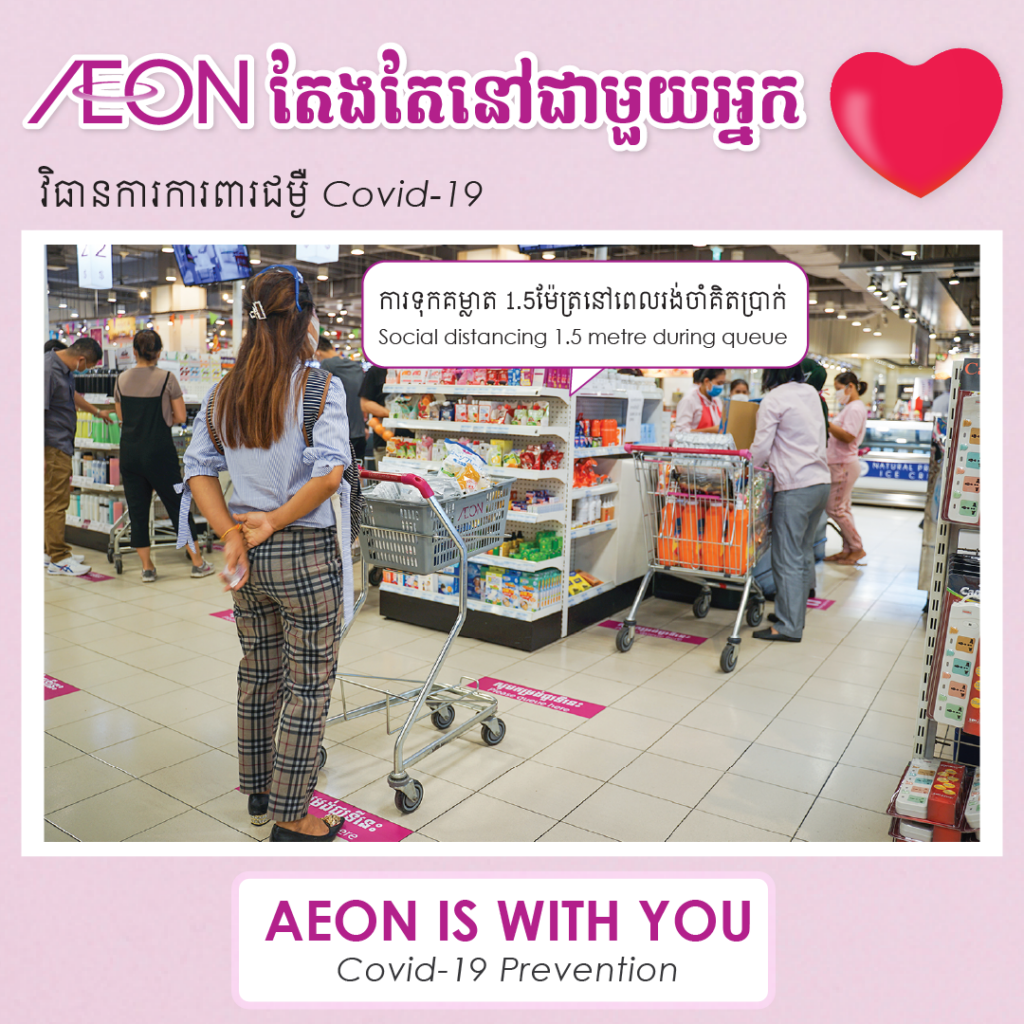 "We have been working closely with all relevant parties to ensure our customers and staff safety. All customers and staff must wear mask before entering our stores. Around the stores have been strictly implemented COVID-19 prevention measures set by the Ministry of Health, such as setting up temperature check at each entrance, supplying alcohol or hand sanitizer at necessary areas, arranging social distancing at crowded area," said Keiji Ono, Managing Director of AEON Cambodia Co., Ltd.
"When there are lots of customers in our store, our staff encourage them to line up and keep social distancing while queuing," Sophally Yim, AEON Phnom Penh Store Manager added.
The company always focuses on customers' safety and convenience as our top priority. Due to this principle, our AEON Online shopping platform has been widely introduced to customers. "I strongly encourage our customers to purchase via AEON Online as it is easy, convenience and safe. On our platform, there are up to 20, 000 products on various categories, such as household, apparel, food, electronic and many more that can fulfill customers' needs with a fast delivery service and suitable price," said Ratheany Seng, Ecommerce Business General Manager.

Order via AEON Online NOW at https://aeononlineshopping.com/

Stay Safe, Keep Hygiene!
In This Together!