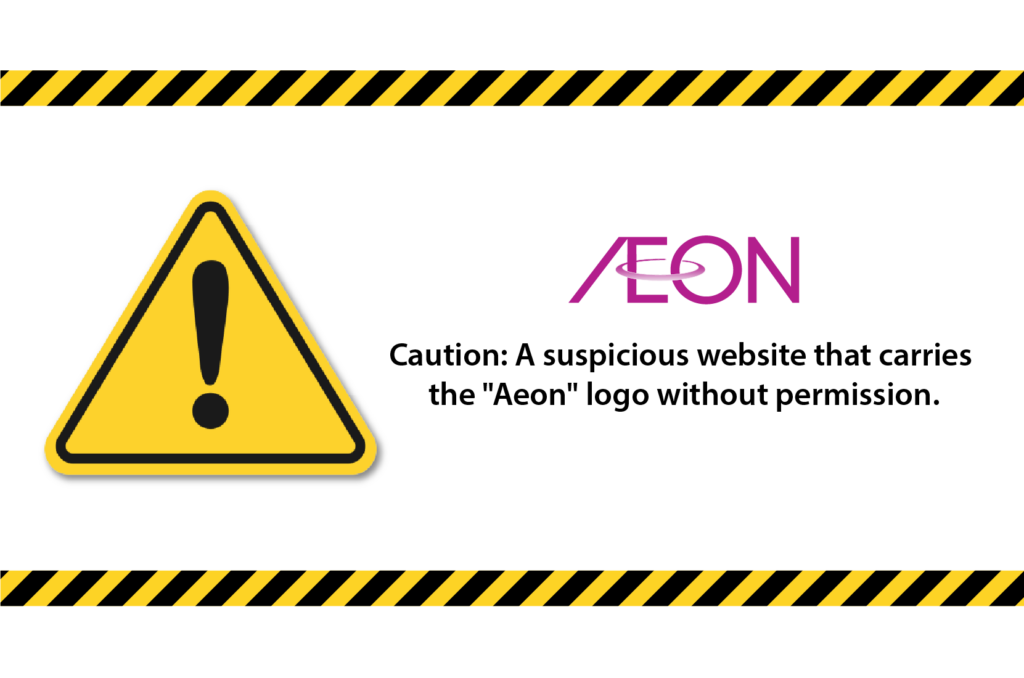 We sincerely thank you for visiting AEON Group stores and using the websites operated by AEON Group companies always.
We have recently discovered the existence of an overseas website that carries the AEON logo without AEON's permission.
There is a concern that this may cause misunderstanding that AEON is cooperating with the site.
Upon confirmation, we have requested the site operator to delete the information and consulted with the relevant authorities.
Example of domains where the logo is being used without permission as of May 11, 2022.
 
aeonhk.com     ( URL: https://aeonhk.com/ )  * New addition
aeon-hk.com    ( URL: https://aeon-hk.com/ ) * New addition
aeon888.com
aeon.monster
aeon999.com 
aeon777.shop 
aeon55.com