Sharing love with children on International Children's Day!!
Let's join our photo contest by just sharing your photo of your beloved children (Under 12 years old) to have a chance to win a Stationery Set (5 sets).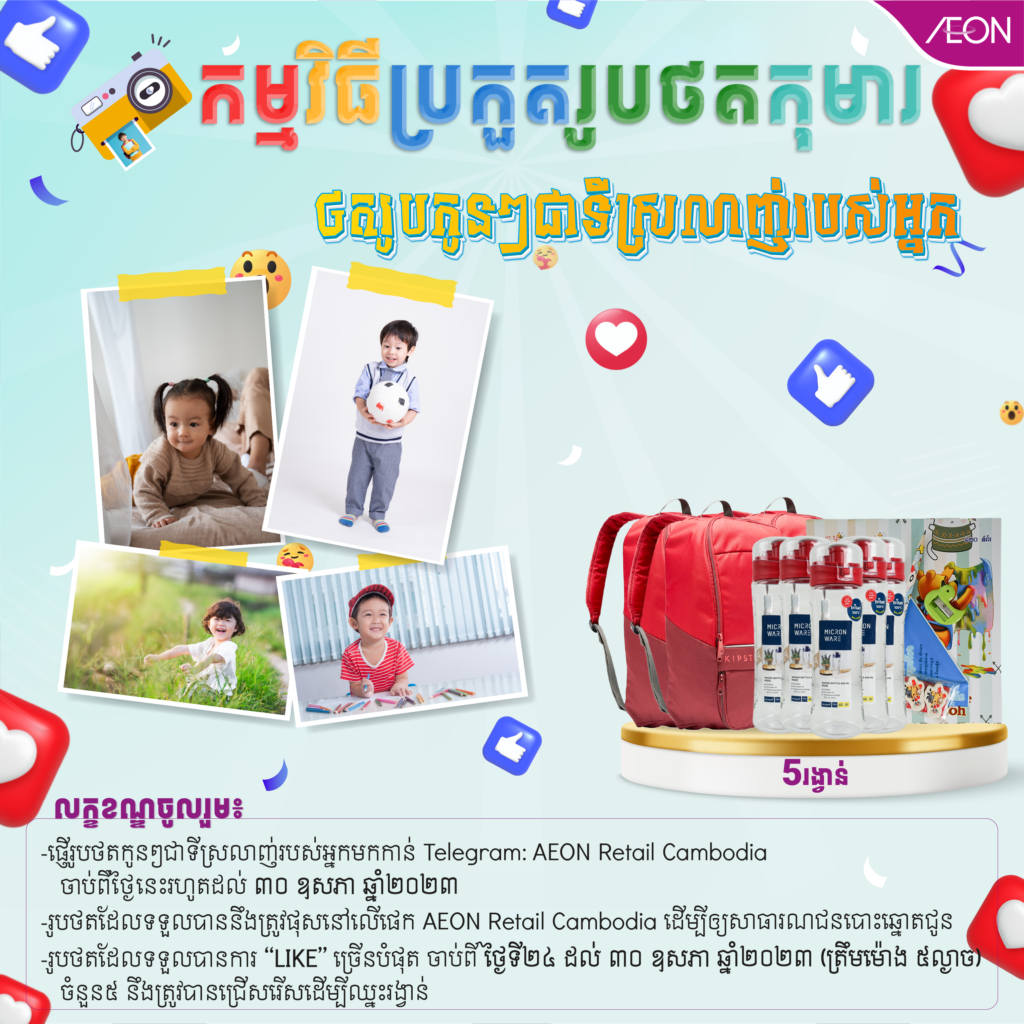 Conditions:
– Send your photo of your beloved Children to our Telegram AEON Retail Cambodia t.me/aeon_retail_cambodia
– From today until 3០th May 2023.
– Your photo will be posted on our Facebook page "AEON Retail Cambodia", top 5 photos that got the most LIKE from 24th until 30th May 2023 by 5pm will be selected to get a gift hamper.
– 5 winners will be announced on 31st May 2023 via our official Facebook page "AEON Retail Cambodia."
– Winner can pick up gift from 01st until 07th June 2023 at AEON Phnom Penh Located at Ground Floor Customer Service.
Note:
– 1 winner will get 1set of stationery only (Such as: 1 Bag, 1 Bottle, Books, Pens, and Pencils)
Terms & conditions applied!