On 01st of June 2022, AEON (General Merchandise Store) warmly welcomed a team from Khmer Enterprise who is one of our main supportive partners in organizing the Local Products Fair. During the visit, Khmer Enterprise strongly admired AEON for a great collaboration in making this fair a successful one. This fair is contributed to the expanding of local products market. It should be noted that this is the third times that Khmer Enterprise and AEON collaboratively made this fair happen and both parties will continuously cooperate and commit to make this fair happen again in the near future.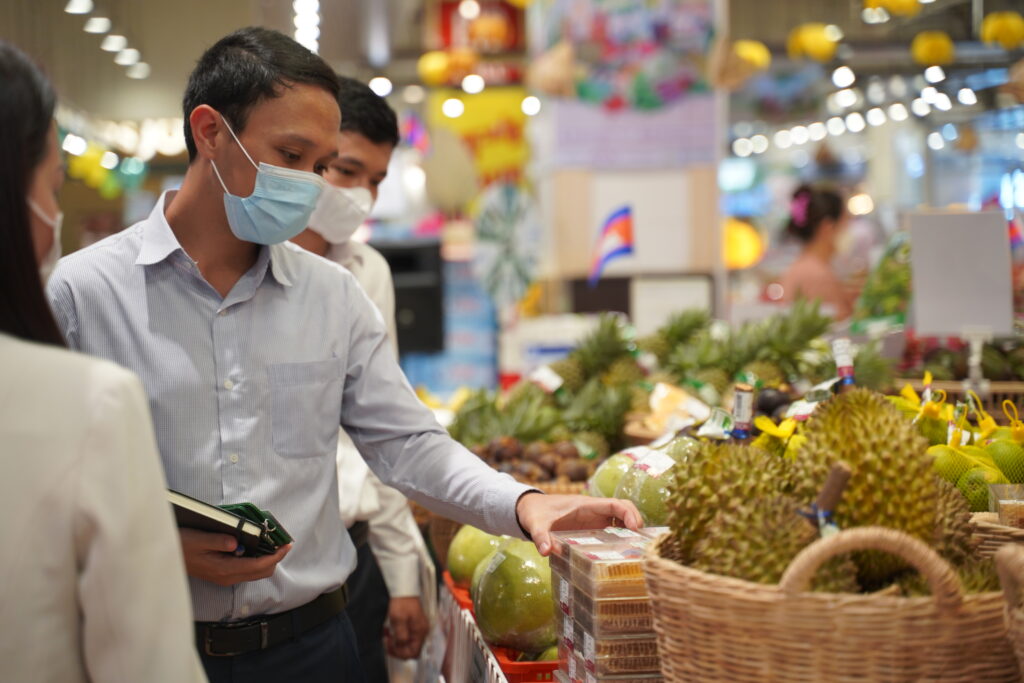 This 3-week fair aims to advertise local products, increase local farmers living standard and expand local products market wider both at local and international level. Many safe and standard local products from Kandal, Kompot, Preah Vihear, Kompong Cham, Mondulkiri, Ratanak Kiri and other provinces, such as: grocery, fresh milk, honey, fresh vegetable and fruit, rice and many more have been exhibited during the fair to serve customers' needs.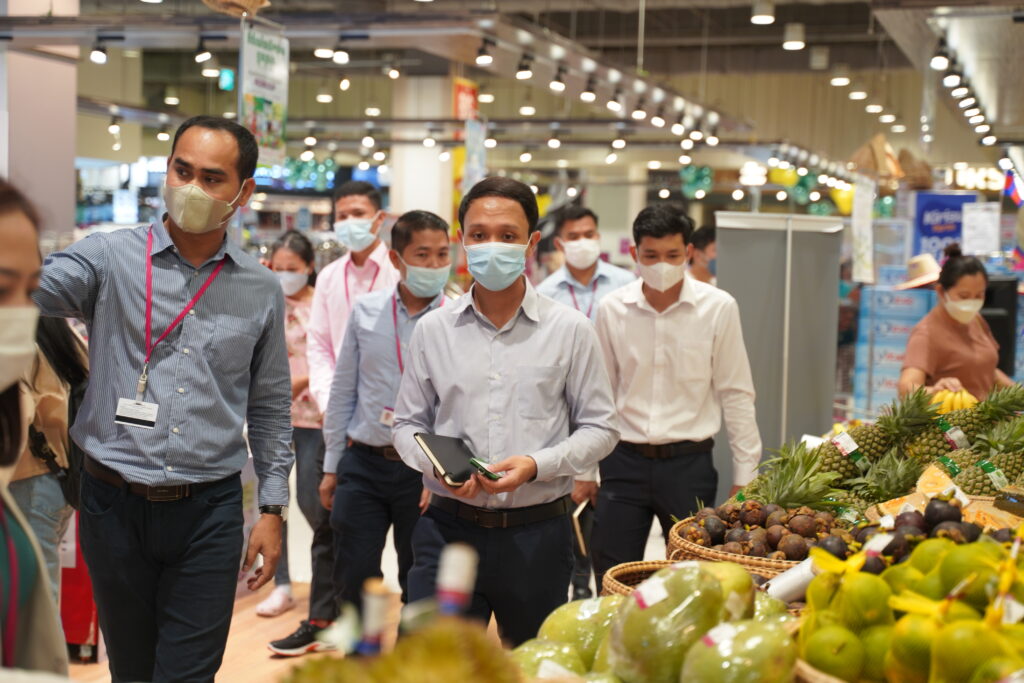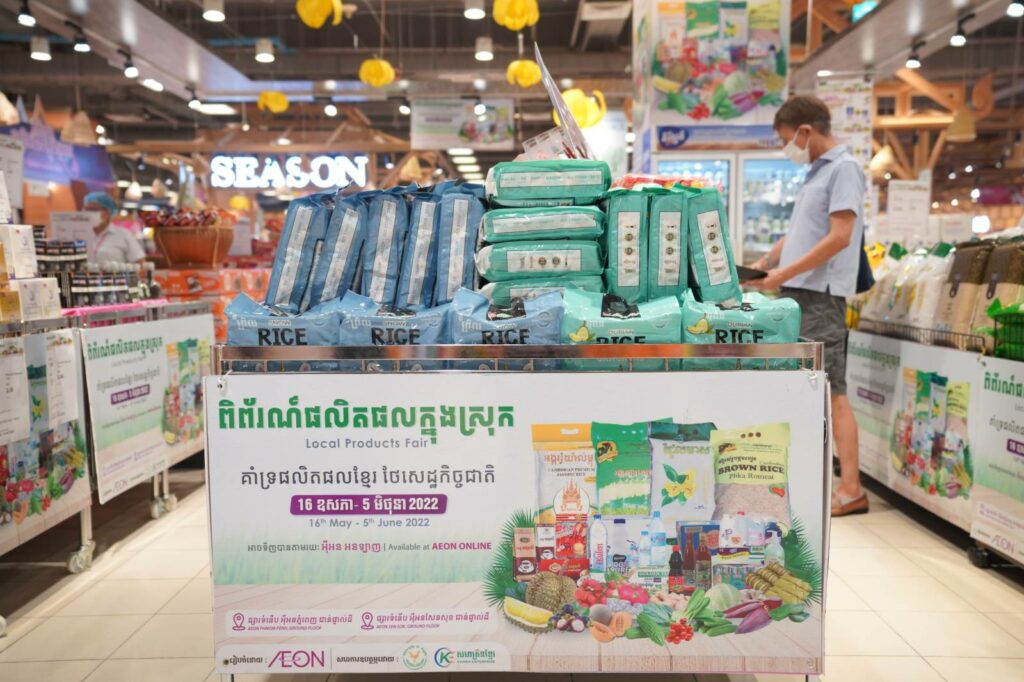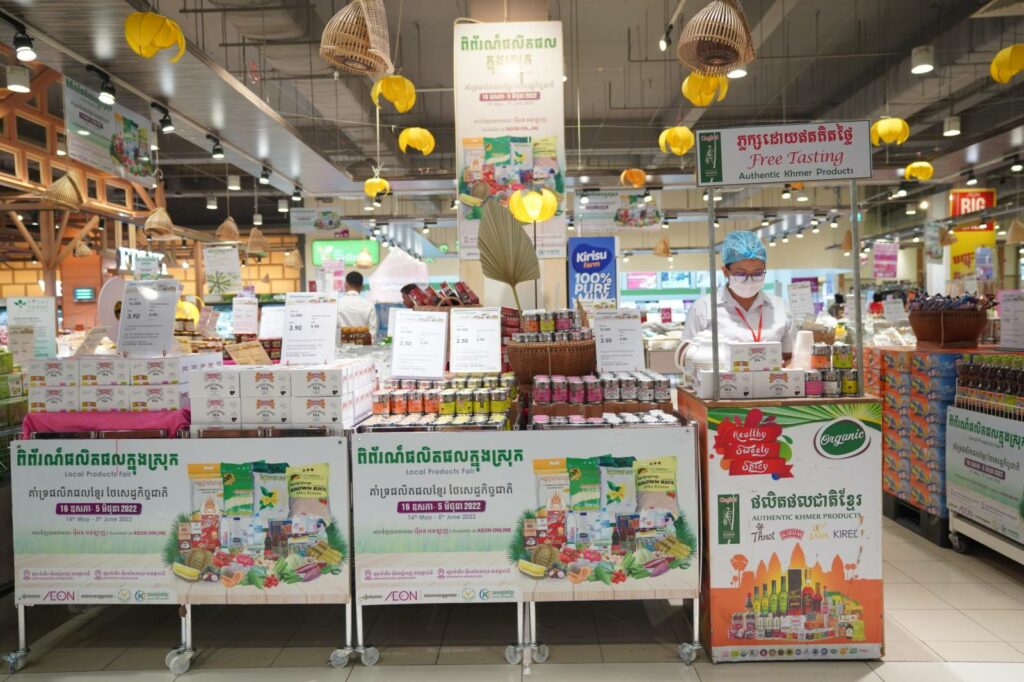 About AEON
*****
AEON is the first general merchandise store in the kingdom that provides a variety of products for daily use, including food, fashion, household items and electrical appliances at reasonable prices and with friendly services. AEON also brought its own private brand products and specialty stores to serve customers' needs such as Home Coordy, an AEON private home fashion brand, iC, an AEON's private inner and sport fashion brand, Kids Republic, a baby, kid and mommy fashion shop, AEON Wellness, AEON Bakery, AEON Bike, TopValu, an AEON's global flagship private brand.
Purchase more products via our AEON Online website: www.aeononlineshopping.com
More information:
Website: www.aeoncambodia.com
Facebook: AEON Retail Cambodia
Telegram: AEON Retail Cambodia
Instagram: aeon_retail_cambodia
YouTube: AEON Cambodia
**********
About Khmer Enterprise
*****
Khmer Enterprise (KE) is established as an implementation unit of Entrepreneurship Development Fund (EDF) to implement the support programs and directly work with partners and beneficiaries. It aims to mobilize, invest and manage resources, from all legitimate sources, to support the development of a vibrant entrepreneurial ecosystem and to provide financial and non-financial supports to related entrepreneurial ecosystem builders. They are entrepreneurs, innovative startups, potential SMEs and partner institutions who participate in promoting entrepreneurial activities driving innovation and value-added creation in Cambodia's economy.

More information:
Website: https://khmerenterprise.info/home
Facebook: https://www.facebook.com/ke.khmerenterprise/
LinkedIn: https://www.linkedin.com/company/khmer-enterprise/