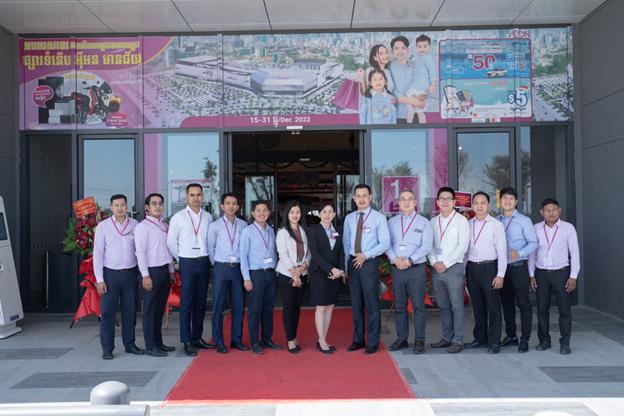 AEON – General Merchandise Store: AEON Mean Chey Store, one of the biggest general merchandise stores in Cambodia, received thousands of customers during the opening day on 15th December 2022.
During that day, lots of customers came and visited the store to enjoy new shopping experiences, new tastes of food and new look of store design. We provide more than 400 dishes of food and dessert from different countries. A popular Japanese menu, Sushi and Sashimi can also be found here. Many customers also enjoyed relaxing at our large café shop where a relaxing mode of seating area and a perfect coffee aroma have been set and served respectively.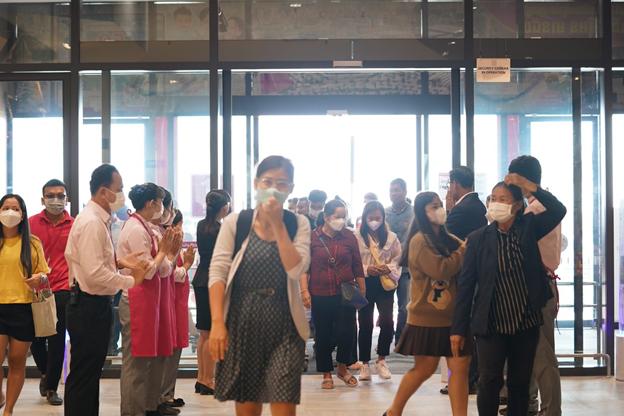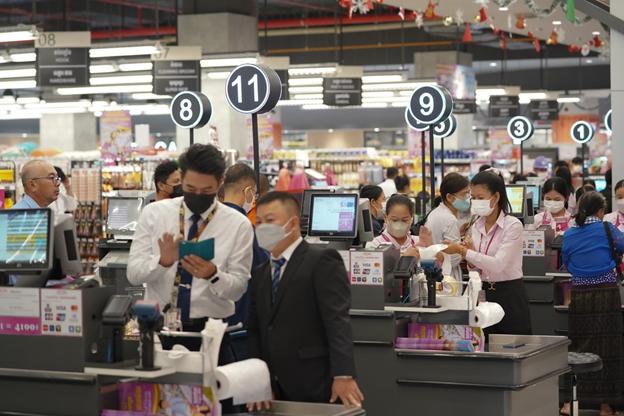 Beside receiving these great shopping experiences, many other special offers have been offered to the visitors such as:
a chance to win many prizes.
special rewards.
a chance to get gift voucher from Master Card.
50% – discount provided b LM Car of any travel to and from AEON. These offers have been provided from the first day of store opened on 15th December 2022 until 01st January 2023.
It should be remarked that this new store has approximately 16,000 square meters that provides a wide variety of products including daily necessity products (food, grocery, fruit, etc), apparels, electronical appliances, home appliances, cosmetics, medicine and many more.​ To be specific, you can find variety of food, grocery, fresh fruit, vegetable, meat, fish, and many types of Japanese food at ground floor where many types of electronic products and apparels from many famous brands are available at first floor. It is designed to be more digitalized compared to the previous stores, AEON Phnom Penh and AEON Sen Sok City by equipping with new modern technology of 2D and 3D digital signage in which customers can easily get access to information and promotion.

Our contact details:
Operation Hours: Monday to Sunday, 9am till 10pm.
Our address: Hun Sen Blvd, Phum Prek Talong 3, Sangkat Chak Angre Krom, Khan Mean Chey, Phnom Penh.
Phone number:
Email: [email protected]
Find out more about us:
Website: www.aeoncambodia.com
Official Facebook Page: AEON Retail Cambodia
Instagram: aeon_retail_cambodia
Official Telegram Channel: AEON Retail Cambodia
YouTube: AEON Retail Cambodia