Looking forward to see what will be special in August for AEON Point Card members?
Up to 2023, AEON Retail has been opening for 9 years since 2014.
Just remind AEON Points Card Member has been operating since 2014 and customers can earn points when they shop in AEON Store. Customers who shop and make a $10 purchase will receive 1 point on a regular day and 5 points on the first, fifteenth, and twenty-fifth of each month. Additionally, customers are able to redeem for $5 discount voucher if they 100 points.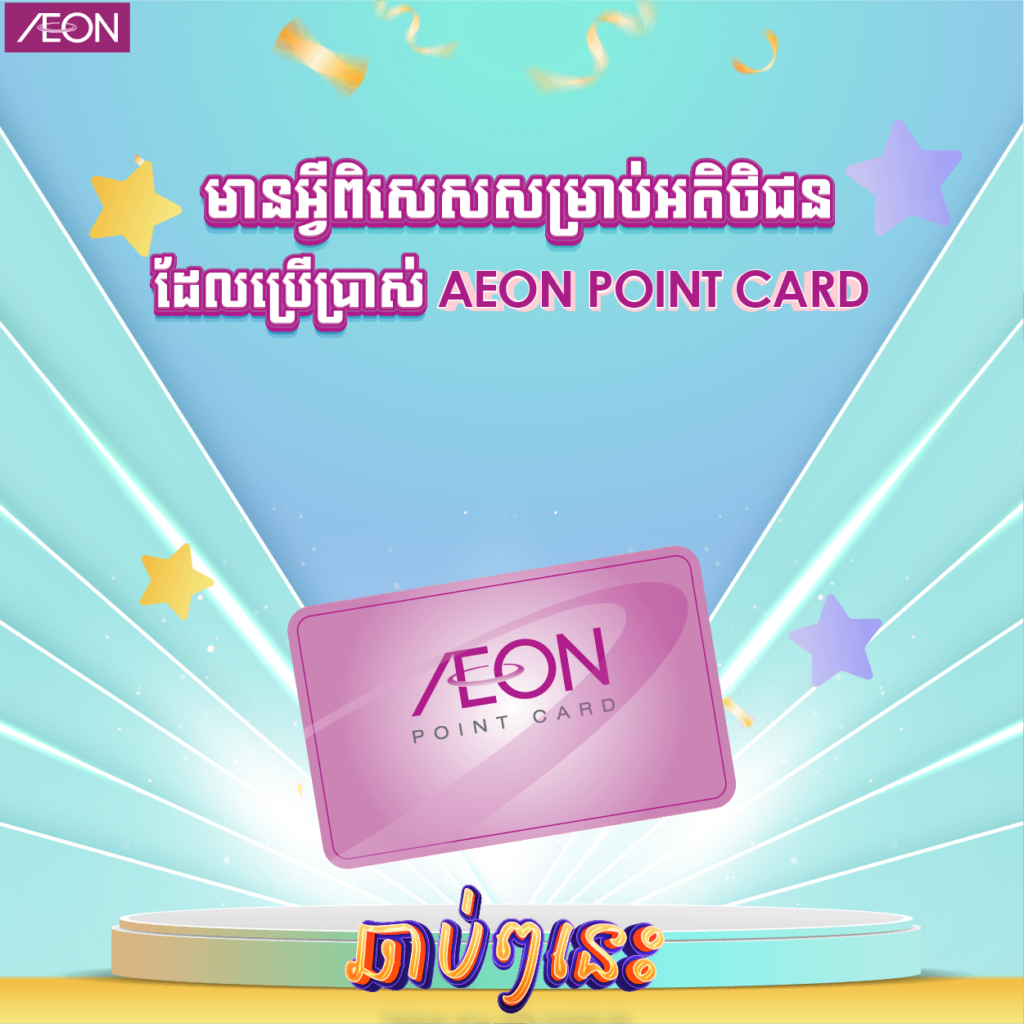 Stay tuned!
Like and Follow our page to get the latest information:
Facebook: AEON Retail Cambodia
Instagram: aeon_retail_cambodia
Join our telegram AEON Retail Cambodia